Allen Hicks
Getting Gorgeous Hair That's Dandruff-Free Is Now Possible.
Read on to know how to get rid of dandruff permanently.
"Start Investing in your hair as it is the crown that you never take off". Certainly, the quote seems so good to be true.
There are enough problems to deal with when we talk about our hair.
And of course, who can forget about those itchy white stuff on your scalp.
It's dandruff.
Dandruff is a common problem and most of all have to go through it at some point in our life.
It is the result of the overproduction of dead skin…but can be caused by numerous other factors like:
Dry Skin
Vitamin deficient diet
Shampoos formulated with harsh chemicals
For most people, it can be a serious problem all year round. However, knowing how to get rid of dandruff for healthy hair can certainly help.
In this article, we will cover pretty much everything about dandruff and will guide you through the steps that can prevent and cure it.
Let's kick start the journey with some more pieces of information on this white stuff.
What is Dandruff and Its Causes?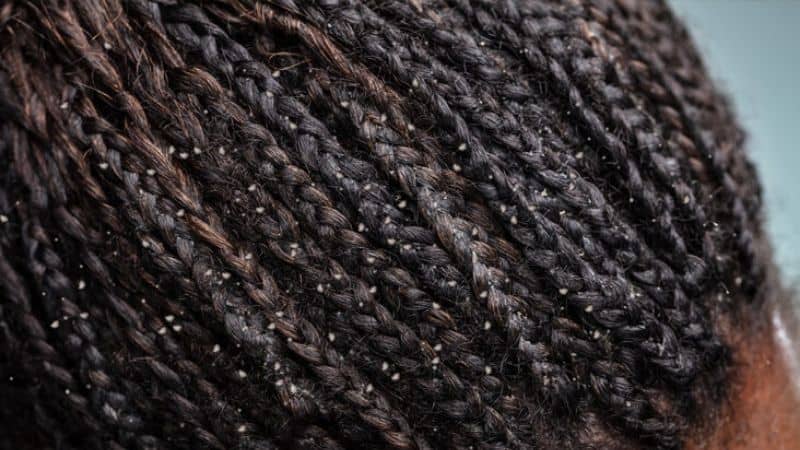 Your hair follicles and oil glands naturally produce an oil called sebum.
It coats your hair and protects it giving it a smooth and soft feel. Moreover, it also nourishes and moisturizes your hair shafts.
Eventually, this prevents any hair damage from friction and dryness.
Now Coming to What Causes Dandruff…
Dandruff comes to life when an excess of sebum reacts with a yeast called Malassezia (Present on the scalp).
The problem arises when it starts to multiply which at the end results in an itchy, inflamed, and irritable scalp.
If not addressed quickly, it can lead to several serious skin problems like psoriasis.
Additionally, it's important to note that, dandruff also tends to spread itself.
It can severely affect the other parts of your body like your eyebrows, behind your ears, or it can your chest area.
Another major culprit that significantly aids in the development of dandruff are hormones, stress, and various environmental factors.
Now, before jumping next to symptoms and all that assorted with these white stuff.
It is important to clarify the misconception between dry scalps and these unexpected snowfalls.
Let's do so…
Dry Scalp vs Dandruff: What is the Difference?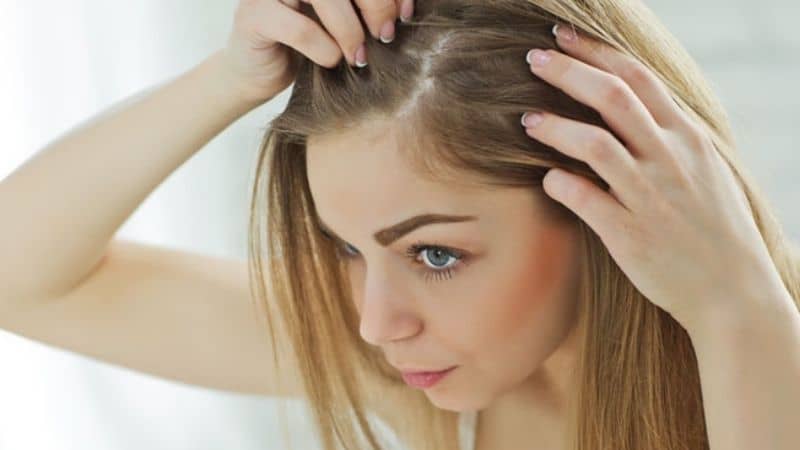 Before treating any problems it is equally important to know what exactly it is.
The same applies here also.
People often mistake dry scalps for dandruff and vice versa.
What makes the situation even worse is that both conditions share some commonalities.
Symptoms like falling flakes and itchy scalps are the major ones that come with both.
Seeing those white flakes and itchy scalps can make you assume that it's dandruff. But this isn't always the case.
So What's the Difference Between Dandruff vs Dry Scalp?
You can face dry scalps when you are running low on some serious moisture.
Having a little moisture cause skin to irritate and eventually, it will flake off.  Additionally, dry scalps also make your hair dull and dry.
This isn't good at all and sometimes it's even embarrassing.
Moreover, certain other factors trigger it like cold and dry hair, dermatitis contact, older age, and so on.
On the other hand, dandruff looks a bit different.
You can easily distinguish between dry scalp flakes and those white snowfalls.
To put it into perspective, dandruff flakes are usually oily yellow-tinted while dry scalp flakes are white.
Till now, we have been a bit through the basics in this guide on how to get rid of dandruff.
But what about the symptoms of dandruff?
Let's take a quick look at some of the major ones that you can face.
Symptoms You Can Face If Suffering From Dandruff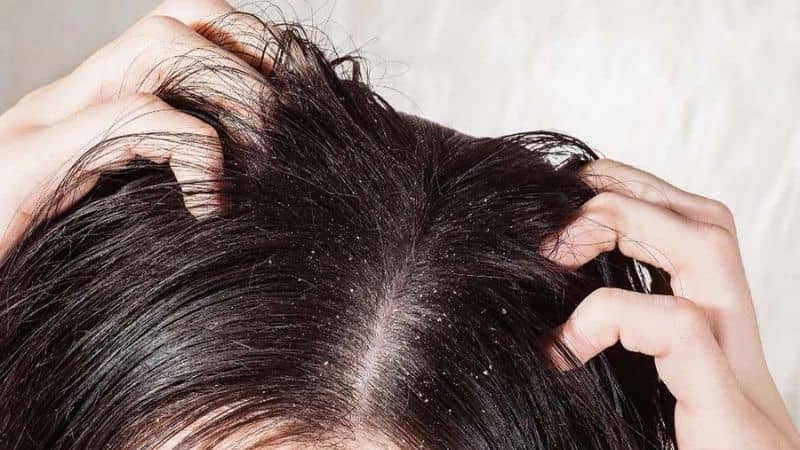 So are you also noticing some unexpected snowfalls on your favorite black sweaters?
It doesn't look good at all. Right?
Seeing white flakes on your sweaters can be a good indication. But knowing more symptoms can further help you.
Some common signs that can help you are:
The scalps can be itchy
Yellowish or reddish raised bumps
Dry scales
Greasy scales on the scalp
Additionally, you should also make a note that environmental factors and stress can make these symptoms even worse.
How Does Dandruff Affect Your Health?
Let's face it…dandruff doesn't have any goods in them.
And it is not at all advisable to leave this problem unaddressed.
Moreover, it also severely affect your skin health in a long term. Here are some effects that you can face upon encountering this white stuff.
1. Acne
Feeling a sudden outbreak of pimples, dandruff can be the reason behind it.
When you are dealing with dandruff and your hair strands come in contact with your face…It can cause pimples.
Recommendation:
Our advice is not to do any tasks that require a constant touch of your hair to your forehead or cheeks.
2. Hair Loss
Believe it or not, people with severe dandruff issues can face even hair loss. It is because of the itchiness and dry skin.
Recommendation:
To prevent any further loss of hair, avoid scratching your scalps more often. Moreover, you can also follow a healthy hair care routine.
3.  Eye Problems
Dandruff can even harm your eyes if remain unaddressed. For instance, Seborrheic Blepharitis is one of the major infections that dandruff can cause.
Recommendation:
Treat the problem ASAP to avoid these infections. If the infection gets severe, arrange a visit to your doctor.
All these may seem a bit scary..huh? But it's not the end yet!!!
Several other health risks like Psoriasis and itchy and greasy scalps also come hand in hand.
So what to do now to keep all these side effects at bay?
Or how to cure dandruff permanently?
It's now time to answer the most awaited question in this how to get rid of dandruff guide.
With all that said, here's it…
Get Rid of Dandruff with Easy and Effective Tips
Dandruff, not only comprises your looks but also shatters your confidence.
This is so good to be true… seeing all those white flakes on your shoulder who can feel confident.
But you need not worry about it anymore.
We are here with some guaranteed dandruff treatment at home remedies.
Here are the 10 easy ways to get rid of dandruff without any harsh chemicals.
#1.

Find a Good Shampoo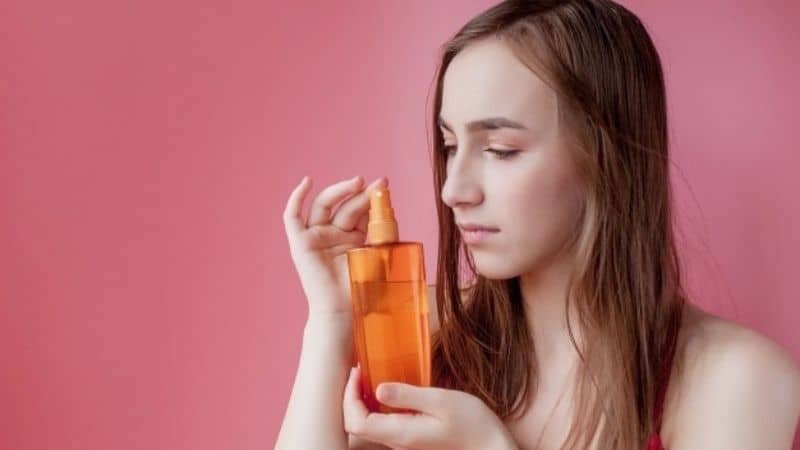 Shampooing your hair at least three times a week can be a good option to fight dandruff.
But be careful, while doing so, take your hair type and environment into the account.
Look for a shampoo that doesn't dry out your scalp. Through it can only be found upon trials and errors.
But that doesn't mean you have to try every product.
Consider the one that comes with zinc pyrithione, selenium sulfide, and zinc carbonate.
Adding these can be a great choice against those white snowfalls.
#2.

Use Products With Right PH Levels
The basic of chemistry is here that you must know.
pH from 0 to 7 falls in the category of acidic. While 7 to 14 falls in alkaline.
While using a product for your health, go with the ones that have a pH ranges between 0 to 7. Or simply it should be acidic.
This is because an acidic environment prevents the breeding of unwanted yeast and stuns bacteria growth.
Our advice is to dig a bit deeper before opting for any product.
#3.

Add Some Changes to Your Diet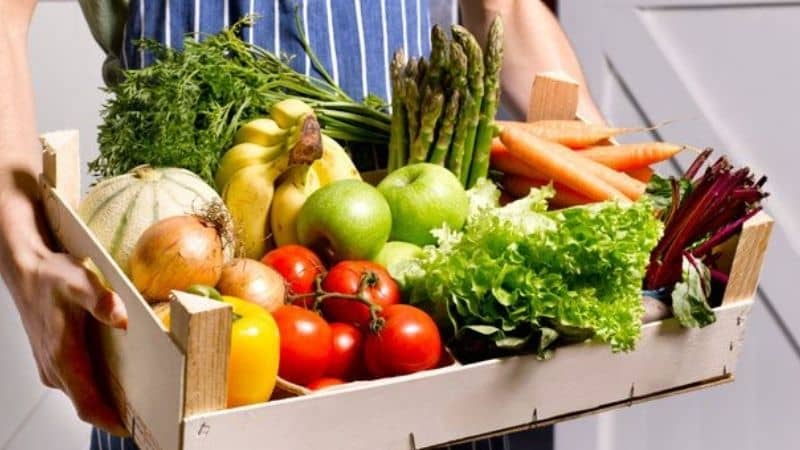 Are you also craved for sugar and yeast-heavy foods?
If yes, you need to have control over your cravings. This is because these foods cause dandruff flare-ups.
Eventually, it will affect your overall well-being. Instead, you can add foods that are rich in omega 3, zinc, and proteins which will help to boost your immune system.
A healthy immune system will fight any unwanted bacterial growth for you.
Some foods that you can add are avocado, walnuts, fatty fish, peanuts, and flaxseeds.
#4.

Exfoliate Your Scalp
If you're looking for how to get rid of dandruff in one wash …exfoliating your scalp can be the best choice.
This is because the primary reason for dandruff is excess sebum production.
Exfoliating your scalp on a regular basis removes any oil build-up that you might have.
To do so, you can use an exfoliating brush or a scalp massager that can further aid this process.
Moreover, its exfoliating also increases the blood circulation in your scalp.
#5

Minimize Your Stress Levels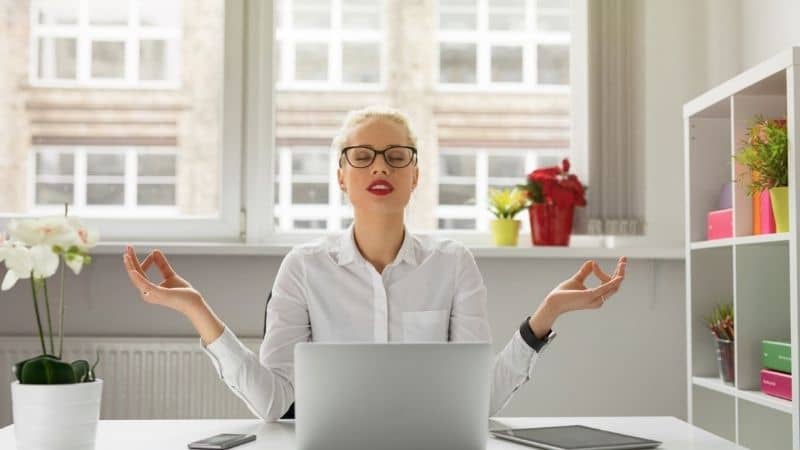 Stress significantly affects your overall well-being. Though it doesn't have any direct effects on those white stuff.
But that doesn't mean it doesn't affect your dandruff at all. Stress can worsen the symptoms such as itching and dryness.
Moreover, long-term stress can even suppress your immune system.
This will significantly affect your body's ability to fight unwanted yeast and bacteria.
You can look for some stress-relieving activities like yoga or meditation.
#6.

Use Apple Cider Vinegar
Using apple cider vinegar is the best home remedies for dandruff and itchy scalp. Moreover, it also hosts a lot of other health benefits.
All thanks to its acidic properties that help you to stimulate the shedding of dead skin cells from your scalp.
It is said to balance your skin's pH levels to reduce any fungal growth and all. However, more studies are needed to support these claims.
Give it a shot if you're fed up with dandruff.
#7.

Add Tea Tree Oil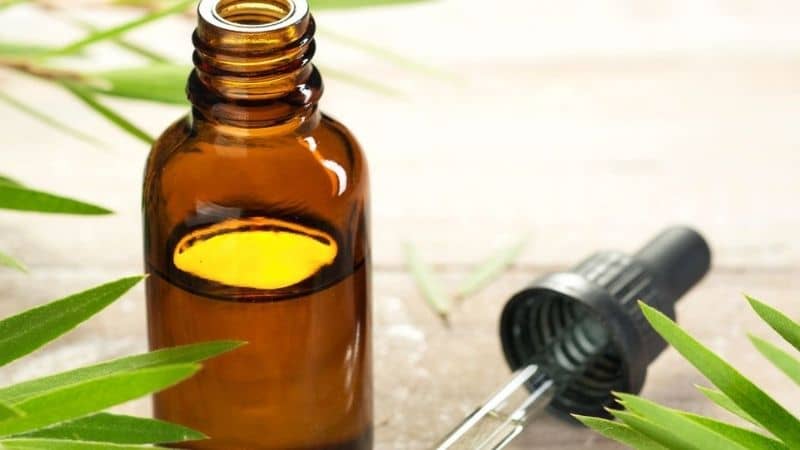 According to a study, using a shampoo containing 5% tea tree oil reduces the severity of symptoms by up to 41%.
Moreover, another study also concluded that applying placental tissues soaked in tea tree oil is more effective than anti-fungal treatments.
Tea tree oils come with proven antimicrobial properties that may alleviate the symptoms of dandruff.
However, consider talking to a healthcare professional if you're sensitive to tea tree oil.
#8.

Add Coconut Oil
A research study suggests that coconut oil aids in the treatment of eczema. It is a skin condition that can contribute to dandruff.
Moreover, it can the best remedy if googling for how to get rid of dandruff fast at home.
Coconut oils are equally as effective as mineral oils when it comes to improving skin hydration. It also has been shown to have antimicrobial properties.
However, more research has to be done to examine its effects on the specific strain of fungus that causes dandruff.
#9.

Avoid Certain Foods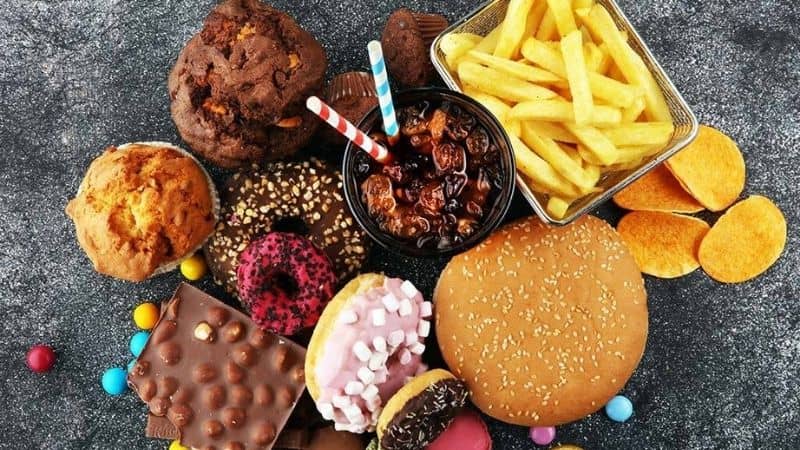 Certain foods play a crucial role in relieving the symptoms of dandruff. On the other hand, some can make the situation even worse.
Certain foods that you must avoid or should limit are:
Processed foods
Fried foods
Sugary foods
Red meat
Refined carbs
Moreover, adding healthy foods shouldn't be limited to countering dandruff only.
A healthy diet directly benefits your overall health. Although more research needs to be done to know the relationship between foods and dandruff.
#10:

Aloe Vera
Aloe Vera is yet another natural herb that comes with some jaw-dropping benefits.
You just can't ignore what this herb can avail to yourself.
According to a review, due to its antibacterial and antifungal properties, it can protect you against dandruff. Moreover, it also can help you to relieve severe symptoms in a long run.
When applied to the skin, it can also treat several skin conditions like burns, cold sores, and psoriasis.
So, these were the top 10 best ways how to get rid of dandruff.
However, it's equally important for you about knowing how you further prevent it.
Here are several prevention techniques that can surely help you.
How to Prevent Dandruff So that it Never Comes Back?
Choosing the top natural ways can significantly benefit you.
But once it gets treated, it can come back if you don't care enough.
How to get rid of dandruff permanently so that it never comes back?
The answer is quite simple, with prevention tactics.
You can go with some lifestyle and diet changes like upping your Omega 3 intakes, more exposure to sunlight, and reduced chemical products.
Consider talking to a healthcare professional if looking forward to adding shampoo.
So till now, we have been all that comes with dandruff.
Before concluding this blog, let's answer you with some of the most asked FAQs.
FAQ's about Dandruff  
People are always looking to improve their hair health.
A shining and smooth hair is like a dream come true for most of us. And dandruff isn't made them attractive. So they keep searching for ways how to get rid of dandruff.
Various overnight dandruff treatment claims to work but they don't.
Here is some common question that often puzzles them.
Q1.

How to Cure Dandruff Permanently?
Let's keep it straight, you can't cure dandruff permanently.
Not in the short term…of course.
But the good news is that one can reduce this white stuff in a long run. Consider trying these home remedies along with good care for your hair to prevent dandruff.
Q2.

Is there an Ayurvedic Treatment for Dandruff?
Ayurvedic recommends overnight hair oiling can add a great help. You can the one that suits you the best.
Some natural dandruff removal oils are Neem oil, Coconut oil, Brigandi oil, and Tea tree oil.
Moreover, you can also try several ayurvedic shampoos that can further assist in this process.
Q3.

Which Hair Mask for Dandruff is the Best?
A hair mask can be one of the best remedies to reduce dandruff.
You can prepare one for yourself by adding a few drops of tea tree oil to aloe vera gel. OR,
You can also try several others like an oatmeal mask, egg white mask, and lemon mask.
Q4.

Is Steaming Good for Dandruff?
Well, the straight answer can be Yes.
Steaming your hair can be a great treatment for dandruff and itchy scalps.
It helps to kill the bacteria or fungus that's behind both conditions. On top of that, it also moistures your scalp.
#5.

Can Water Temperature Affect Dandruff?
Surprisingly, water temperatures can play a crucial role in causing dandruff. This is due to the fact that taking shower from hot water makes the scalp dry and itchy.
While cold water works just vice versa. It helps to moisture the scalp. Thus preventing dryness and itchiness.
The segment ends here…
Let's now sum up the whole blog with a final overview on how to get rid of dandruff permanently.
How to Get Rid Of Dandruff: Conclusion
At first glance, dandruff doesn't seem that serious. But if left untreated for long, it can severely affect your personal health.
From acne to skin problems, it hosts a heck of a lot of health issues.
However, following these natural remedies will surely reduce or in some cases can even remove dandruff.
On that note, let's end this blog.
Hopefully, you have found this piece of information on how to get rid of dandruff informative.