Stretch Marks: Types, Causes & How to Reduce It? [Natural Remedies]
Allen Hicks
Basically, stretch marks are just scars. But, what if it takes away your confidence?
Know-How to Get Rid of Stretch Marks And fight back with a power-packed punch in your social life with reinvented confidence.
Stretch marks are a common problem among men and women. These stubborn signs on your body affect your appearance. The red, white, or purple patch marks on the waist, thighs, lower backs, hips, breasts, arms, and buttocks are irritating.
Well, these arise commonly due to pregnancy or sudden abrupt weight gain.
Usually, same in nature, the affected area varies from person to person. Mostly, these signs fade over time. Still, some stubborn marks remain on your skin.
In such cases, special home remedies to treat stretch marks can turn the table for you. But before, we find out how to get rid of stretch marks permanently naturally, we need to dig in a few details…
Firstly, let's know every nitty-gritty of stretch marks…
What Are Stretch Marks?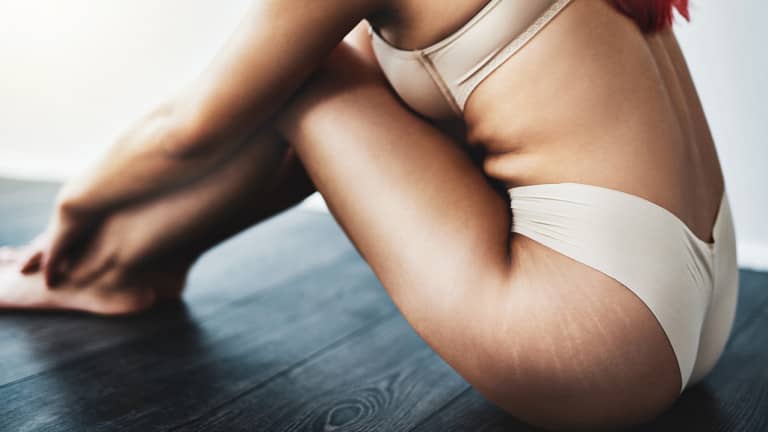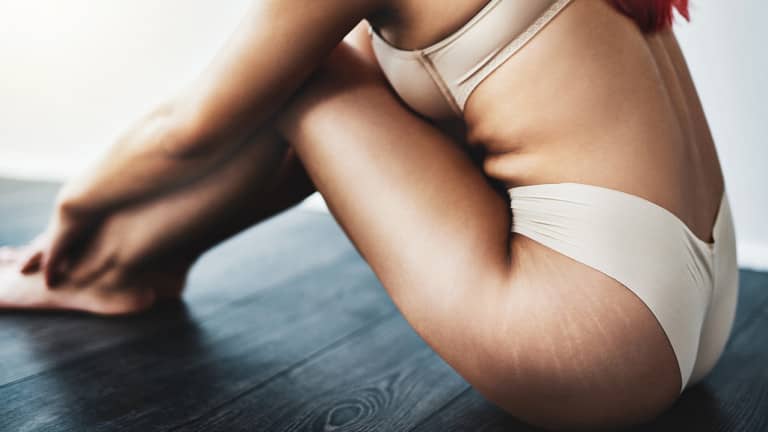 Stretch marks are your skin's irregularities occurring due to overstretching of skin.
Simply, they are scars or disfiguring lesions. Other equal synonyms, striae, striae distensae (SD), striae atrophicans, and striae gravidarum.
The most common body parts where stretch marks appear:
abdomen
breasts
hips
flank
buttocks
thighs
basically, they can appear anywhere your skin is meant to stretch!
For an instance, stretch marks may make you anxious, but it isn't at all serious. Still, for a few folks, it is a noteworthy cosmetic concern affecting their day-to-day life.
Signs And Symptoms Of Stretch Marks
Before they emerge, the skin gets thinner and pinkish. Also, people experience irritation and itchiness.
At first, it develops as wrinkly, raised streaks of purple, red, pink, dark brown, or reddish-brown color depending on your skin.
Over time, the raised streaks flatten and the color fade gets to a silvery color. Eventually, they decimate and become less noteworthy, but it takes years.
This section informs you of the basic details about the nasty stretch marks.
But, how to get rid of stretch marks in a week at home?
To get to the solution, you need to understand, why it occurs in the first place…
Causes Of Stretch Marks & Risk Factors
Like the moon has scars, your stretch marks are no different from your skin. Undoubtedly, you want to get rid of it right away. But, to do so, you have to start from scratch.
By this we mean, knowing what caused them is important for effective treatment.
Here are the causes of Stretch Marks which includes:
#1. Pregnancy
The most common reason behind stretch marks in women is pregnancy. During this period, the skin stretches abruptly to create room for the growing baby. As the baby gets bigger, the marks begin to appear on the tummy, breasts, and thighs due to the constant stretching.
#2. Puberty
When youngsters hit puberty, their bodies go through sudden growth or rapid gains or weight loss. Well, this sudden physical changes by the mean of stretching and contracting lead to stretch marks on the shoulder, thighs, glutes, hips, and even breasts.
#3. Weight Gain
Typically, unexpected weight gain in a very short period of time stretches your skin abruptly leading to stretch marks. Besides, dieting leading to fluctuating weight may result in the same. Thus, experts advise to lose weight gradually not unexpectedly.
#4. Corticosteroids
Corticosteroid creams, lotions, and pills help in the treatment of various skin ailments. However, it may degrade the natural collagen level in your skin resulting in stretch marks. This decimates the natural ability of the skin to stretch making it prone to stretch marks.
#5. Genetics
Stretch marks can be genetic. If any of your parents had them, you are more likely to have them as well.
#6. Health Conditions
Some rare health condition results into stretch marks. This includes Cushing's syndrome, Marfan's syndrome, Ehlers-Danlos, and other adrenal gland disorders.
Marfan syndrome occurs due to faulty gene weakening your skin and connective tissues and their elasticity. Eventually, this results in stretch marks. On the contrary, in Cushing's syndrome, the overproduction of cortisol hormone results in the same.
#7. Body Building
One of the top causes of stretch marks is bodybuilding. When you are working out for long hours to bulk up, your muscle growth increases rapidly. Eventually, this anabolic environment resulting in bigger muscle mass stretches your skin resulting in stretch marks.
Nope, you don't have to get pregnant to get these nasty signs. Of course, these top causes of stretch marks clarify the conventional notion.
Moreover, these can lead to different types of nasty signs.
Different Types Of Stretch Marks
Yes, you read it right. Stretch marks vary.
In fact, the stretch marks you have on a part of your skin differ from the stretch marks on a different part of your skin.
Let's have a quick recap of the two major types of stretch marks.
#1.

Red Stretch Marks (Striae Rubra)
These are fresh stretch marks making skin reddish or purplish. They occur when the dermal layer is stretched showcasing your blood vessels.
During this stage, irritation and itchiness are common issues. However, you can easily and quickly get rid of red stretch marks because they are new.
#2.

White Stretch Marks (Striae Alba)
These are the most stubborn stretch marks having silverish or white color. In fact, the tiny tear when the blood vessel shrinks making the fat visible.
Actually, the white stretch marks are mature. Thus, getting rid of them is tough and takes a longer time.
Whatever be the type and causes of stretch marks on your skin, removing them is possible. following the key methods, suggested by specialists can contribute to the outcome.
Here's how to reduce stress marks naturally using home remedies.
How to Get Rid of Stretch Marks at Home Quickly? [10 Natural Remedies]
Stretch marks may fade over time. However, it's a long time-consuming process taking years and years to come. Obviously, today's generation has no patience and they look for every shortcut possible.
Well, by employing Home remedies to treat stretch marks you can minimize their appearance effectively.
Here's How To Reduce Stretch Marks Home Remedies!
#1: 

Argan Oil
The essential oils contain an impressive amount of vitamin E.
Regular application heals damages underneath the skin and reducing the appears of the signs. In fact, these are some of the top preferred ways on how to get rid of stretch marks.
#2:

Egg White
Egg whites encompass a good quantity of amino acids and proteins. Typically, it's a superfood for skin recommended by every dietician and nutritionist.
Regular application of egg while on stretch marks lessens them and even tightens your skin.
#3:

Lemon Juice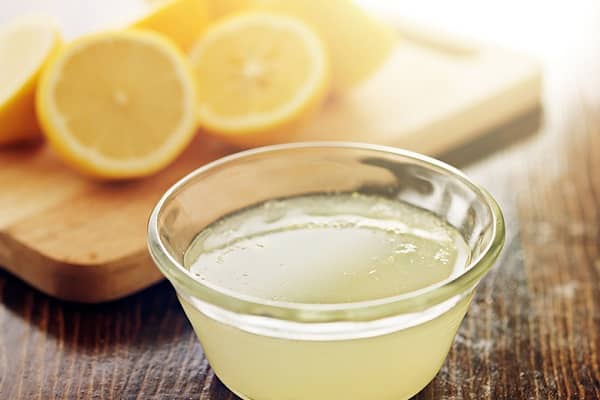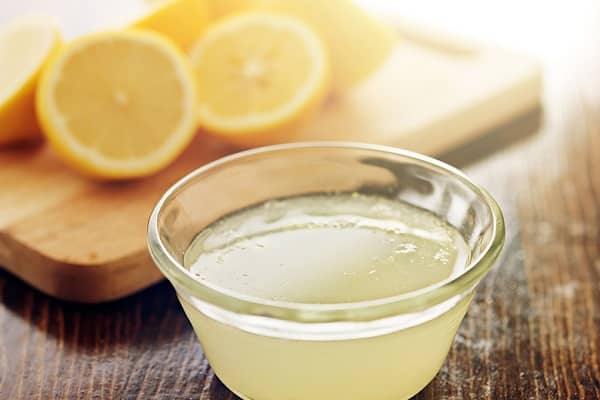 The natural extract is a natural bleaching agent. Again, its regular application visibly reduces your stretch marks.
All you have to do is take some fresh lemon juice and apply it to the affected part regularly.
Well, you can also rub the leftover sliced lemon wedge for similar results.
#4: 

Potato Juice
Potato is the partner of every meal. However, it is also a good companion for your skin. Full of starch, it has various skin-lightening enzymes.
Thus, it is an effective treatment for spots, dark circles, blemishes, and other face issues. Its bleaching effects improve your skin tone while lessening stretch marks.
#5: 

Olive Oil
Another oil therapy and best tip for a go-to guide on how to remove stretch marks fast. Undoubtedly, olive oil is a powerhouse of highly rich antioxidants and vital nutrients necessary for skin healing.
Application of cold-pressed olive oil shows gradual improvement in stretch marks.
#6:

Sugar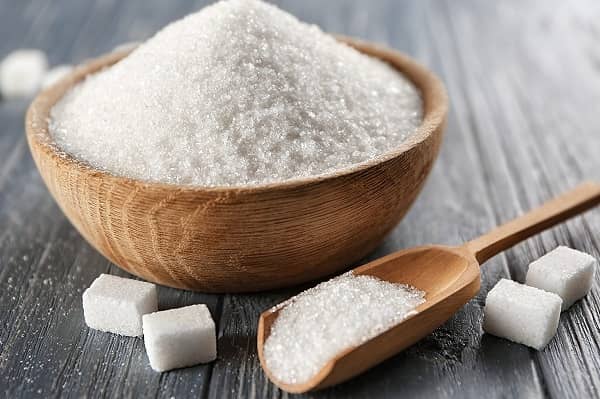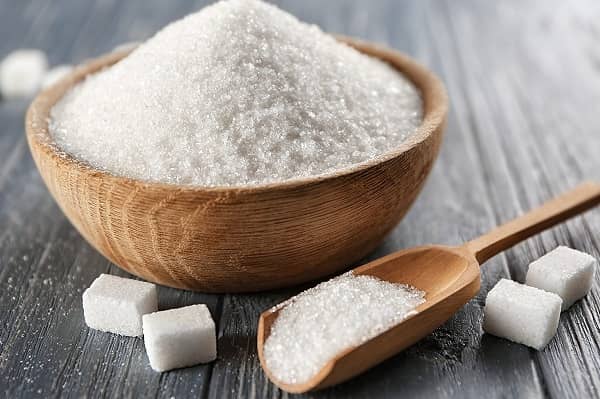 A face pack made of sugar can also minimize stretch marks.
Mix sugar, olive oil, and lemon juice rub them on your skin for 10 minutes straight.
Now rinse with lukewarm water.
Do it repeatedly on your stretch marks for favorable results.
#7: 

Castor Oil
Castor oil gets you quicker results. You have to apply the oil to the affected area and massage in a circular motion for 15-20 minutes for quicker results.
When you are finished wipe the area with a thin cotton cloth. Also, you can use a heating pad for a better difference.
#8: 

Aloe Vera Gel
Take out the outer layer of the aloe pod and use the sticky gel inside. Apply it on the stretch mark, leave it to dry.
Wash it off with water after 2-3 hours.
Instead, you can apply online available aloe vera gel for stretch marks.
#9: 

Apricots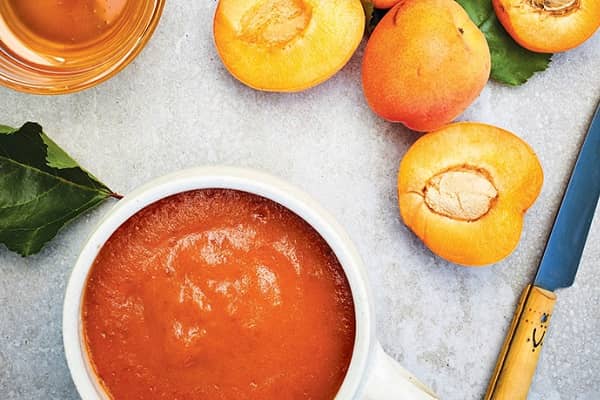 Grind 2-3 apricots into a smooth paste after removing seeds.
Directly apply it to the required area and let it dry for 20 minutes.
At last, rinse it with water.
Repeated the method to get rid of the stretch marks.
#10: 

Black Tea
A just ordinary, ignored home remedy for stretch marks, black tea is rich in Vitamin B12 and other vital nutrients.
Surprisingly, it helps in lessening skin pigmentation while lightening marks. Of course, applying black tea offers a noteworthy difference.
These were the various ways on how to get rid of stretch marks naturally. These home remedies are easily accessible and applied. So, don't waste more time and start right away.
On top of the home remedies, specific diet changes can contribute to reducing the nasty skin marks. Undoubtedly, each effort counts.
Foods For Stretch Marks: What To Eat To Prevent Them?
Home remedies aren't the only way to removed the nasty spots on your skin. You might be in awe, but your diet works equally.
Your diet has a strong impact on your overall health and skin wellness as well. So, along with the above tips, try the following as well.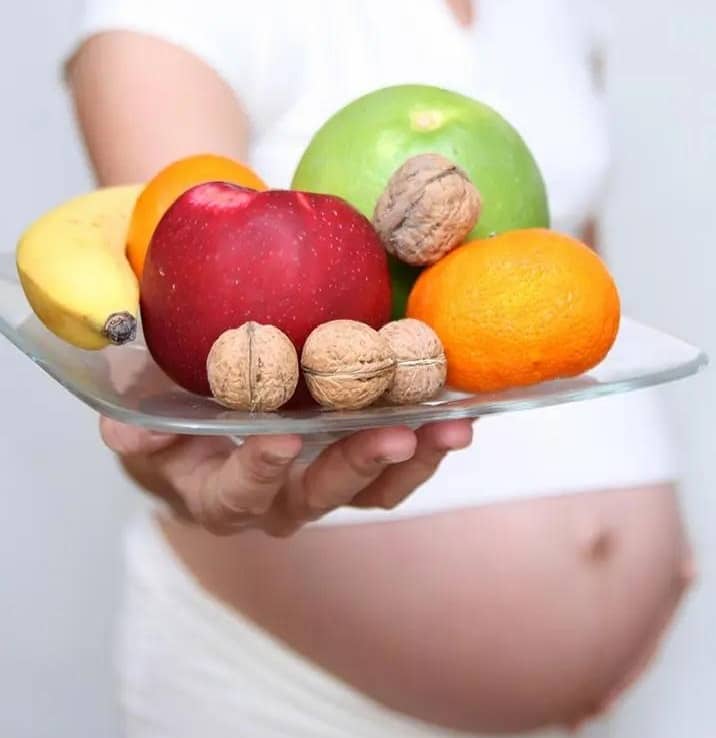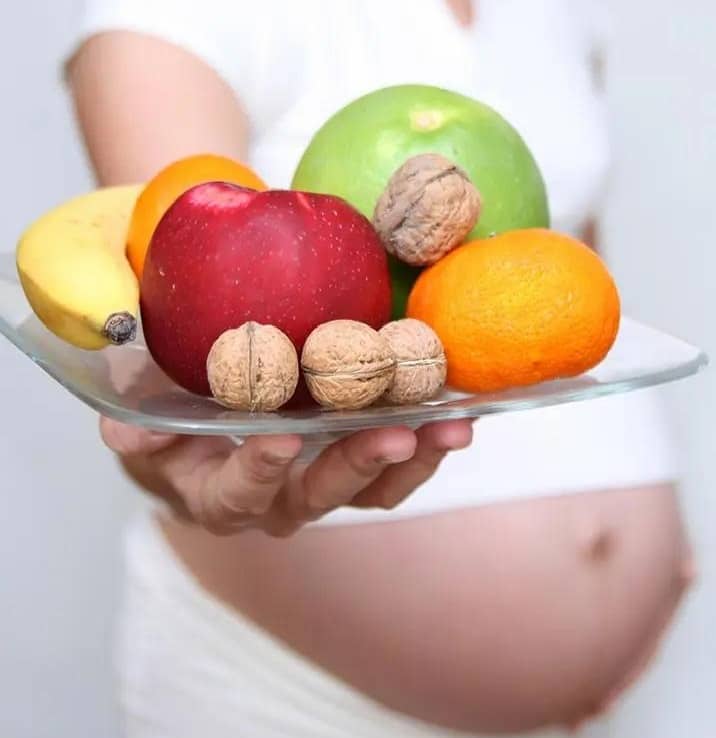 #1: 

Water
Keep yourself hydrated. This helps maintain the moisture of your skin. In fact, having 8-10 glasses of water daily regulates your skin health and physiology.
Moreover, it restores skin elasticity and keeps it supple and soft. To a certain extent, it contributes to eliminating stretch marks. Not only it restores healthy elasticity to your skin but it also keeps your skin supple and soft.
#2: 

Vitamin C
Vitamin C foods are boon for stretch marks treatment. Well, they contain lots of antioxidants and eliminate free radicals and body toxins. Dermatologists recommend a higher intake of vitamin C food reducing skin scars fast.
For such effect try Berries, Broccoli, Citrus Fruits, Kiwi Fruit, Melons, Peas, Peppers, Pineapple, Raw Cabbage, Spinach, Tomatoes, Turnips
#3: 

Vitamin E
Vitamin E is another antioxidant. It helps in fighting free radicals, and body toxins present in your body. Meanwhile, it nourishes your skin deeply.
Findings suggest a daily intake of vitamin E helps in the reduction of stretch marks. This includes Almonds, Avocado, Broccoli, Hazelnuts, Olives, Parsley, Papaya, Pine nuts, Raw seeds like pumpkin and sesame, Spinach, and Swiss chards.
#4: 

Gelatin
Collagen, a protein present in the inner layer of your skin determines its elasticity. Gelatin, an animal product, encompasses a lot of collagen.
Henceforth, collagen cream or supplements are another top solutions on how to get rid of stretch marks on arms and other body parts.
Try broth of chicken, lamb, or beef, for a natural boost of gelatin.
#5: 

Omega-3 Fatty Acids
Next, include meals rich in Omega-3 fatty acids to remove stretch marks. The nutrient helps increase skin elasticity decimating stretch marks in the long run.
The major sources are Beef, Cauliflower, Chia seeds, Cod liver, Flaxseed, Salmon, Sardines, Shrimps, Soybean, Tofu, and Walnuts,
Your diet has a direct impact on your overall health. This includes your skin as well. Thus, adding this nutrients-filled food to your diet delivers an unimaginable difference.
However, to maximize the effects, try involving them with the Home remedies to treat stretch marks.
But, how to get rid of stretch marks after pregnancy permanently? Well, certain surgical methods provide satisfactory results.
How To Get Rid Of Stretch Marks Permanently?
Stretch marks are a primarily cosmetic issue. By nature, they are permanent and may fade over time.
Having such scars on your skin hinders your self-esteem and confidence. Obviously, making you find an instant solution.
These occur due to deep tears on your skin, which has no sustainable cure. Still, specific treatment can lessen their appearance. First and foremost, let's have a look at the easily accessible over-the-counter stretch marks treatment.
Easy Peasy Stretch Marks Treatment
#1: Moisturizers
Moisturizers are best for treating stretch marks. These are Hyaluronic acid-based creams. In fact, their regular application on the initial stage of stretch marks minimizes their appearance significantly.
#2: Topical retinoid therapy
Some get better results with Tretinoin (retinoid) or retinol. This works best initial stage. You have to apply it to the affected area every night for 24 weeks. Eventually, it will make them less noticeable.
However, some side effects have been seen with Topical retinoid therapy. So, consult with your medical professional before using.
Surgical Treatment for Stretch Marks
Basically, stretch marks appear due to the overproduction of collagen. So, a dermatologist or a plastic surgeon can help in countering the issue.
Various surgical methods are applicable as per your stretch marks!
#1: Pulsed dye laser therapy
A painless method involves a blast of light on blood vessels underneath your skin causing stretch marks.
#2: Fractional CO2 laser therapy
This therapy helps in smoothening out the old white stretch marks. Well, stretch marks therapy is more effective compared to topical creams such as tretinoin and glycolic acid.
#3: Excimer laser therapy
In this treatment procedure, the affected area is targeted with a safe ultraviolet-B light. However, the process takes almost 1-4 months to refine the pigmentation of stretch marks.
#4: Microdermabrasion
This procedure involves rubbing off the upper layer of your skin using tiny crystals or microneedles. Together with skin-peeling treatment, it provides a noteworthy difference.
#5: Chemical peels
Burning the upper layer of your skin using an acidic solution like glycolic acid can boost newer skin growth. Indeed, it delivers significant improvement in appearance. However, it isn't a permanent solution to stretch marks.
#6: Radiofrequency
Radio waves energy produces heat. This triggers your body to generate more collagen. Well, the stretch marks treatment is safe and offers noteworthy improvement.
#7: Ultrasound treatment
It employs a similar working mechanism as radiofrequency treatment. In this process, sound waves enter deep into your skin creating heat. Also, it increases collagen production and tightens skin.
#8: Cosmetic surgery
Surgeries such as a tummy tuck are prominent cosmetic treatments for stretch marks. Nonetheless, it may leave a new painful scar. Plus, it is expensive.
These were the top surgical treatment available for the body scar. Now, you know different ways on how to get rid of stretch marks on legs, arms, and different body parts.
Still, there are a few questions requiring explanation. We've given them space in our FAQS segment.
How To Avoid Stretch Marks |

FAQ's
In today's era of social media, everyone wants to be perfect. Stretch marks are the nasties element you would never want to face off.
Our complete guide on how to get rid of stretch marks on thighs and other body parts provides adequate information.
Still, there are various facets requiring enough explanation. The main motive of creating this segment was to provide you with detailed info. So, let's start!
Q1: Can You Get Rid Of Stretch Marks?
Yes, getting rid of the stretch marks is possible. However, there are various aspects that you need to go through.
First, understand what causes stretch marks in your body.
What type of stretch marks do you have?
Is it in the initial stage? Or, it has been there for a long.
Well, early stretch marks are easy to get rid of, but permanent stretch marks can take enough time.
Q2: What Causes Stretch Marks On Hips?
Stretch marks are caused by overstretching. Due to sudden weight gain, the dermal layer of your skin in your hips stretches leading to scars.
Usually, people experience stretch marks on hips due to puberty, sudden weight loss or gain, bulking, or during the pregnancy period.
However, genes can be another major reason. If anyone in your family has got stretch marks, you are likely to have them.
Q3: How Can I Avoid Getting Stretch Marks?
"Prevention is better than cure" The proverb perfectly applies in the case of stretch marks. In fact, following a few tips daily can help prevent them.
First, begin drinking almost 8 to 10 glasses of water daily.
This keeps your skin moisture at its peak ensuring its elasticity and softness to prevent stretch marks. Also, include vitamin C fortified food can get incredible results.
Try having more citrus fruits, berries, kiwi fruit, tomatoes, raw cabbage, peas, pineapple, peppers, melons, broccoli, spinach, and turnips
Q4: How Long Does It Take To Remove Stretch Marks?
Stretch marks won't get off permanently. However, the good news, is it fades away over time. Different home remedies and surgical methods can reduce their appearance. Also, a bit changes in your diet habit can help.
Depending upon what stretch marks treatment you employ, it would take 6 to 12 months to remove stretch marks.
Now, you know how long does it take to get rid of stretch marks, so go for it.
Q5: How Safe Is Laser Stretch Mark Removal Treatment?
Natural remedies help to get rid of stretch marks. However, they take a very long time to show results. In contrast, medical or surgical options show quick results. One such method is a laser.
Nonetheless, due to the blast of the UV rays, people consider it a bit hard. Still, ultraviolet-B light is safe for laser stretch mark removal treatment.
Q6: Is petroleum Jelly Good For Stretch Marks?
Stretch marks occur due to overstretching of the skin. Moisturization of that part can improve its appearance. Actually, it helps in maintaining the natural elasticity of the skin. Obviously, petroleum jelly has similar results. it is gentle on the skin and helps lock moisture in to make it softer and suppler.
Daily massage on the affected part shows amazing results. also, you can apply creams or lotions containing petroleum jelly to boost collagen consistency and improve skin elasticity.
Our guide on how to get rid of stretch marks provided you with extended information on the skin scar. Lastly, check out our overview on it.
Can I

P

revent Stretch Marks?
Stretch marks are one of the biggest trouble of this generation.
Nobody wants to have any scar on your skin. Once you have them over your skin, it hardly goes away. But over time the impact of stretch marks reduces.
Whatever is the causes of your stretch marks, puberty, sudden weight gain, or pregnancy, the remedies are helpful.
Try to change your according to receive satisfactory results. Moreover, you can also ask a specialist to plan out your diet and exercise for better results.
The best idea would be to take preventive measures to avoid stretch marks in the first place.
For more such informative blogs, visit our webiste.