Black Tea vs Green Tea – Which One Is Healthier Option for You?
Allen Hicks
Look Good and Feel Good with the Two Best Tea Options!!!
Read complete argument to find out a healthier option between Green Tea vs Black Tea.
Tea is the most popular beverage.
With lots of variety, it provides different amazing tastes favoring every tongue.
Almost 80% of American houses have a certain type of tea in their kitchen.
The beverage is available in numerous flavours, aromas, and tastes. Everyone has their own favorite variety and taste.
The most popular among them are green tea and black tea.  Both varieties offer different health benefits.
The question is—Black Tea vs Green Tea: Which one is healthier?
Giving a straightforward answer is difficult. Even the two broad type of tea varies in flavours and composition.
In fact, the cultural, regional, and traditional factors can bring variety in taste. However, difference between green and black tea can help decide healthier options.
What Is Green Tea?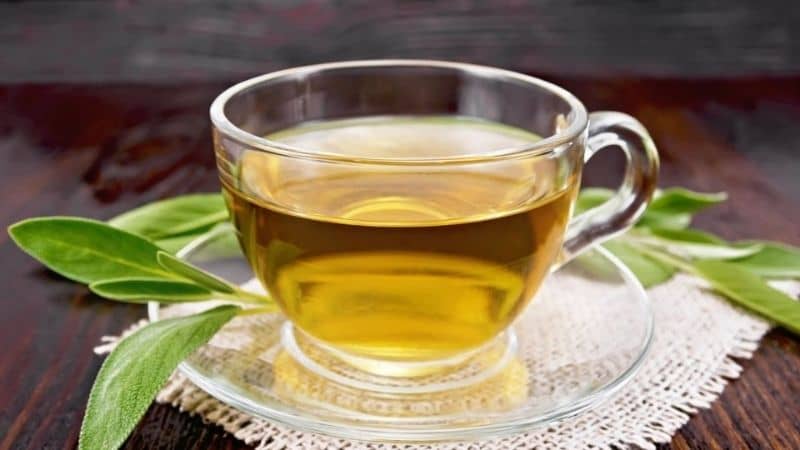 Green tea arrives from a tea plant with the scientific name Camellia sinensis.
The plant is present in India and China for centuries. Mainly, it has uses in traditional medicine.
In the modern world, you can find plants all around the world.
The plant grows in Japan, China, South America, and even some parts of Europe.
Production
Like any other tea, green tea comes from the leaves of the same plant.
In short, it comes from the same plant as white tea, black tea, and oolong tea. The only difference is in the production.
Unlike other tea, it isn't oxidized during the production process.
The processes involve harvesting tea plants.
Afterward, it involves heating leaves to avoid oxidation and withering. In other words, they pan fire or steam the leaves.
This way the green hue remains just like the plant.
Green Tea Types and Flavour
The production and consumption of tea is an art form in Asia.
Various factors determine the taste, flavor, and type of green tea. The area of cultivation. Rainfall received by the plant.
The different steps involved during the production.
These factors contribute to the exceptional flavor, taste, and type of green tea. Typically, you will find two types of green tea.
Chinese Green Tea
Japanese Green Tea
As the name suggests, one is Chinese variety and the other is Japanese variety. You can find them easily in local stores and online.
Caffeine Content
Green tea encompasses almost 25 to 35 milligrams of caffeine.
In contrast, matcha green tea comprises almost 40 to 60 mg of caffeine.
Thus, it works best as a substitute for coffee. It isn't only because of the amount of caffeine.
Green tea contains l-Theanine.
The compound improves mental awareness without causing side effects of caffeine. In other words, green tea keeps you alert and active better than other caffeine beverages.
This even leads to green tea for weight loss benefits.
Let's proceed with our comparison review of black tea vs green tea for weight loss. Now, let's discuss black tea and its benefits.
What Is Black Tea?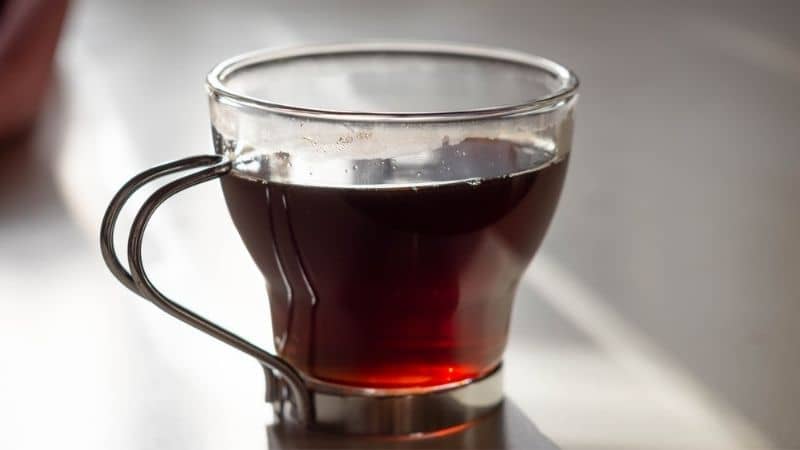 Like any other tea, Black tea also comes from the leaves of the same plant Camellia sinensis.
This type of tea is mainly present in three countries. This includes India, China, and Sri Lanka.
In India, you can find black tea mainly in Assam, Nilgiri regions, and Darjeeling.
Indian tea names arrive from the place they are grown. So, you won't find it hard to recognize the types of black tea found in India.
In contrast, Sri Lankan black tea is known by the name Ceylon black tea.
Indeed, it indicates the former name of the country.
Production
The main green tea vs black tea difference is in terms of production.
The green variety doesn't go through oxidization processes. Contrarily, black tea goes through a complete oxidation process for becoming tea.
In the same manner, they harvest the leaves and leave them to wither to lessen the moisture.
Afterward, they roll the leaves to develop minuscule breaks in the leaves.
This helps the enzymes to interact with oxygen in the air. The rolling process either involves a machine or a hand. It depends on the production company of the type of tea.
Next, the rolled leaves and put on large trays. Here, oxygen turns the leaves black. It is now ready for the final method.
They fire leaves in the ovens to stop the oxidation process. Now, they are ready for the final packing for sale.
Black Tea Types and Flavour
Black tea is mainly popular in the western hemisphere.
Various types of black tea have gained immense popularity. They are mainly famous in Britain and other European countries.
Here, you will find the top-most type of black tea.
Indian Black Teas
Ceylon Black Tea
Chinese Black Tea
The name mainly arrives from the region of production. The most famous type of black teas is Indian and Chinese ones.
Recently, Ceylon black tea has gained huge attention.
Caffeine Content
Black tea encompasses almost 50 to 90 milligrams of caffeine. Flavored black teas comprise various herbal teas and spices.
These types of black tea contain less amount of caffeine in comparison to pure black teas.
The amount of caffeine also varies depending on the region of production, climate, and the quality of the tea plant.
Moreover, black tea produced from younger leaves comprises more caffeine. In contrast, black tea produced from older leaves tends to leave less caffeine.
Certainly, it has high caffeine content compared to other types of tea.
People use black tea as a pre-workout for this reason.
Now, you know why does black tea have more caffeine than green tea?
It's mainly because of the production process resulting in heavy oxidation.
Next, let's find which is healthier black tea vs green tea.
Green Tea vs. Black Tea: Which Is Healthier Option?
Drinking tea regularly offers various health benefits.
However, it is difficult to find out which type of tea is more beneficial. In this section, you'll find out the perks of both green and black tea.
Of course, deciding for yourself will be easier with reference to the benefits.
Health Benefits of Green Tea
Green tea encompasses a plethora of powerful natural compounds.
When you have the beverage regularly, it transforms your body functions. It supports body detoxification while preventing serious illness while aiding fat loss.
Here, read the amazing health benefits of green tea.
Detoxifier
A 2015 study investigated the impact of green tea on poisoned rats.
Participant animals having green tea had a lower lever of poisoning in comparison to the control group.
Certainly, the 2-month study showed explosive findings. Green tea has an impressive detoxifying effect.
In short, having the beverage regularly can eliminate dangerous toxins from your body.
Cancer Preventer
It even comprises catechins and antioxidants in heavy quantity.
This helps in body cleansing while preventing serious health issues. Antioxidants extricate free radicals responsible for aging as well as memory-related illness.
In contrast, catechins prevent cancer and cardiac illness.
Weight Loss Aid
Green tea is highly popular for weight loss purposes.
When you have the beverage along with a healthy diet and workout program, you lose body fat at a quicker pace.
The caffeine and catechins present in green tea amplify your metabolism. Eventually, your body burns stored body fat quickly to make you slimmer.
Green tea even helps maintain a healthy weight.
Immune System Booster
The beverage even contains various immune-boosting compounds.
It comprises tannins fighting viruses causing cold and influenza. Also, drinking green tea daily ensures good health.
After you have gone through the amazing benefits of green tea, it's time to check out the health benefits of black tea.
Now, let's get to the next spot of the Black Tea vs Green Tea comparison.
Health Benefits of Black Tea
Black tea benefits are similar.
This is even after the two types of tea have different fundamental compositions. In comparison, black teas have fewer antioxidants and nutrients than black teas.
This difference arises due to the production process.
Black tea gets produced after a long fermentation process.
This destroys a huge amount of nutrients, catechins, and polyphenols. Though black tea encompasses a low nutritional profile, it provides amazing health benefits.
Support Weight Loss
Like green tea, black tea benefits your weight loss efforts.
A 2014 study found the impact of black tea consumption over a three-month period.
The group consuming green tea experienced greater fat loss in comparison to a group having no stimulant.
Mind Booster
The beverage holds greater caffeine consistency than green tea.
So, if you want to boost your mental agility, it is a better option. It even increases blood flow to the brain.
Eventually, it increases your concentration and focus level.
Protect Heart
Black tea encompasses caffeine in moderation.
Unlike coffee, it doesn't over-excite your heart. Instead, the beverage benefits your cardiac health.
Regular black tea consumer has a low risk of getting the cardiac illness. It even decreases LDL cholesterol or bad cholesterol level.
A higher level is the main trigger for heart diseases and stroke.
Black tea benefits your overall health.
Like green tea, it even improves your weight loss effort. Meanwhile, it protects your heart and improves your focus level.
Now, it's time to look around some other important questions in terms of Black Tea vs Green Tea.
What is the Central Difference Between Black and Green Tea?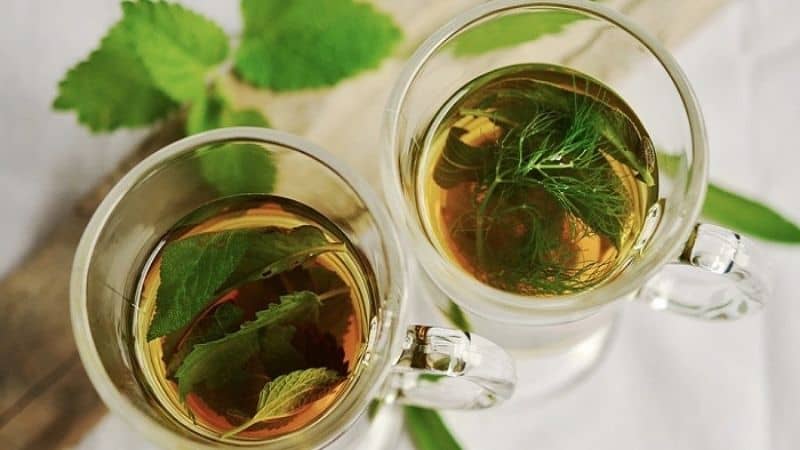 From the above discussion, you can find both green and black tea comes from the same plant i.e., Camellia sinensis.
The differences arise in the production processes.
Black tea undergoes a long fermentation process. This is lead to the natural black color, it has. In contrast, green tea doesn't undergo any such process.
This is the reason behind its green hue. All tea leaves must go through the normal production processes.
They must undergo withering. Once, it's over, the next process begins.
Black tea must go for long fermentation processes. Eventually, it releases excess enzymes and other compounds. For the oxidation process, black tea remains in big trays in the open air.
The green tea leaves don't go under the different steps. After the initial withering, it gets into the oven for mild heating.
This removes enzymes boosting oxidation. Thus, it gets its distinct taste and flavor.
In some places in China, leaves undergo heating in a wok. Contrarily, in Japan, green tea leaves undergo steaming.
The heating and steaming process determine the final flavour.
The production processes create the main difference between green tea and black tea. The oxidation differs in flavour and taste.
It's time to understand what's better for you and why.
Is Green Tea or Black Tea Better for You?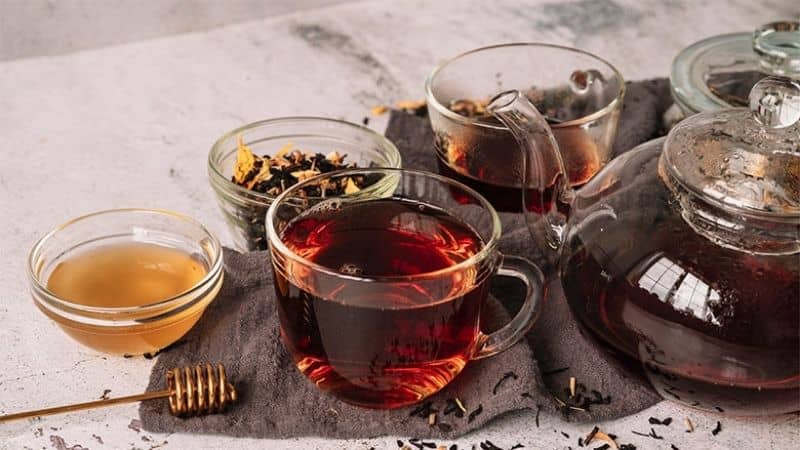 It's time for the final discussion.
Which type of tea is best for your health?
Green tea has become famous for its benefits. However, at times, it seems excessively elaborated.
Both types of tea have similar benefits to a certain extent.
The benefits of green tea and black tea mainly arrives from the antioxidants they encompass.
Black tea comprises antioxidants known as theaflavins, whereas green contains more EGCG.
Though they are different, they have somewhat similar benefits.
According to some studies, commercial teas have greater antioxidants per serving. Therefore, when it comes to health benefits, green is more beneficial.
Our discussion on Black Tea vs Green Tea ends here. At last, check out our summed-up overview for deciding for yourself.
Selecting Your Tea: The Takeaway
Black tea or green tea, both offer your health benefits.
However, the popularity of the tea variety differs. Recently, green tea has become hugely popular because of its health benefits.
People have investigated black tea benefits from a new point of view.
People use black tea as a pre-workout. Surprisingly, it holds amazing pre-workout power. It is getting more popular for this purchase.
Both types of tea offer various advantages. This is because of their nutrient profile. They encompass a whole lot of antioxidants.
You can use either of them to advance your health. For more on health and wellness, you can visit us right here.