What Causes Hair Thinning in Females? [How to Fix It] – Complete Guide
Allen Hicks
Nowadays, Hair Thinning in Females has become a major problem.
Employing natural treatment effectively can improve the condition.
Firstly, you need to understand the underlying factor instigating the issue.
Unlike baldness in men, hair thinning mainly affects females with one-third of women facing a certain level of the problem.
Though the causes can differ from person to person, not paying attention may aggravate the condition.
Thus, experts recommend employing treatment and home remedies to fight off hair issues.
This can only become possible when you understand the basics of hair thinning. In this blog, we have investigated Hair Thinning in Females in-depth to understand resolve the issue.
Signs Your Hair Might Be Thinning 
Not every hair issue you face associates with hair loss.
You need to look for specific hair thinning symptoms in females to ensure you are facing the issue.
Here, are the common symptoms of hair thinning females:
Excessive hair in comb or brush after combing or brushing.
More hair in a towel or water while washing hair.
Visible thin hair patches
Areas of the head seem sparse
Thinner bangs and thinner ponytail
Quickly breaking hair
Excessive hair breakage
If you are facing any of the above-mentioned issues, you are likely experiencing hair thinning.
Understanding hair fall reasons in females help pick the right treatment. This only determines the effectiveness of the solution.
Hair Thinning in Females: What Causes It?
Hair loss doesn't occur in a day.
In fact, your locks grow in cycles occurring over a period of almost 3 months.
This involves separate periods of a growing phase, transition phase, and resting phase. In other words, it takes this long time for hair to fall or get thinner.
Indeed, you shouldn't stress unless your hair loss lasts longer than 3 months. In such a case, the underlying factor requires attention.
Here are the main causes of hair loss in females:
1. Genetics
Does hair thinning run in your family?
This kind of hair loss is known as female-pattern hair loss (FPHL). Other popular names are alopecia or androgenic alopecia.
Unfortunately, these illnesses that cause hair loss in females are permanent.
2. Traction Alopecia
The issue occurs due to hair damage caused by heating, coloring, or styling.
Another potential reason is frequent hairs bun or styles requiring excessive hair pulling. Indeed, damage to hair follicles leads to permanent hair loss.
3. Illness or Stress
Weight loss, illness, diseases, surgeries, or pregnancy results in excessive hair loss due to hormone fluctuation.
The good things are this kind of hair loss is temporary. Once your body recovers from the temporary hair condition, your hair will grow back.
However, there are some exceptions like hair loss because of radiation therapy, chemotherapy, and certain medicines.
Such type of hair loss may be permanent if it damages your hair follicle.
4. Vitamin Deficiency
The deficiency of certain nutrients results in hair loss in females.
Which vitamin deficiency causes hair loss?
This mainly includes Iron and B12 deficiency. Having a healthy nutritious and balanced diet promotes healthy hair growth.
You can visit a doctor for checking the vitamins deficiency. According to requirements, you can take necessary supplements, which may prevent further hair loss.
5. Aging
Many females experience hair thinning with age. Actually, this occurs around their menopause stage.
Moreover, the hair also becomes finer as a part of the aging process. This can result in sparser looking thinner hair.
One of the major reasons for hair fall is hormone changes. The hair loss is permanent in this case.
Knowing why is my hair falling out female, helps you understand the reason behind hair loss.
Also, a greater understanding of hair loss helps decide the right treatment. This enables restoration of hair to health and nourishment.
Understanding Hair Loss
To stop hair thinning in females, you need to understand what's causing it in the first place.
You need to understand the body processes involved in causing hair fall.
Hair fall is normal. Everyone has a certain amount of hair loss in their natural hair cycle. However, hair loss after a certain amount can be serious.
Hair loss can occur in any of these stages:
The Anagen Stage: It is the stage when hair strands actively develop and grow. This period lasts for two to 8 years.
The Catagen Stage: It is a short transition period lasting for three weeks. At this time, hair doesn't grow anymore and is ready to fall.
The Telogen Stage: It is the part of the hair cycle when follicles eject the hair. Once hair expels out, follicles enter a dormant mode for at least 3 months before new hair sprouts out.
Normal hair loss varies from person to person. almost everyone has a sense of how much hair is lost for them.
If you encounter hair loss more than usual or a change in hair health, it's an early sign.
Let's understand the underlying causes of hair thinning in females.
Underlying Causes for Hair Loss and Treatment
Anything can trigger hair loss in females.
Sometimes it can occur because of internal causes like
hormone imbalances,
pregnancy,
inflammatory condition,
surgery,
stress,
anxiety, or
nutrient deficiency.
In contrast, sometimes it can occur due to external causes like frequent styling, heating, or tight ponytails.
While some hair loss is temporary and treatment might reverse the effects, others are permanent with no solutions. Moreover, hair loss in some cases is irreversible.
Obviously, hair loss triggered by different factors requires treatment.
Employing a different treatment for hair thinning occurring due to different reasons won't benefit at all. instead, it may worsen hair loss.
Also, you need to maintain proper hair hygiene while using natural shampoos and conditions. You need to eliminate hair damaging routine.
This includes the use of hair heating tools like dryers and chemical-based spray for styling.
With everything discussed, let's have a look at the proper treatment for hair thinning in females.
Treatments and Home Remedies for Hair Thinning in Females
In most cases, hair thinning is treatable at home with remedies and natural treatment.
You can employ all of them or a couple of them as per your preference.
Here are how to regrow thinning hair female.
1.

Scalp massage
The best way to treat thinning hair is regular scalp massage. Not only it is inexpensive but has no side effects.
You require to gently move your fingertips in a circular motion to promote blood flow to the scalp.
2.

Essential oils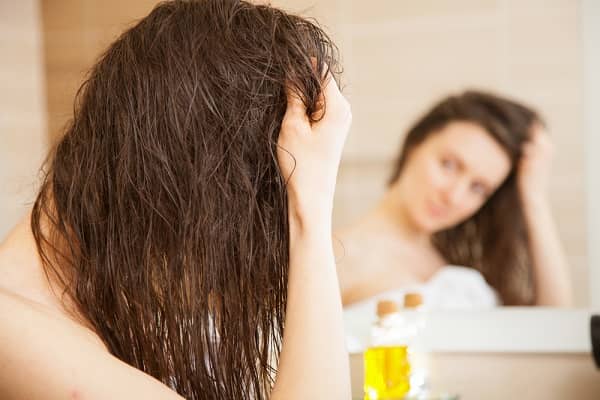 The application of essential oils increases hair health. They function as aromatherapy and other types of alternative medicine.
Here's a small guide on essential oils and their benefits.
Lavender oil reduces baldness patterns. It works best with a combination of rosemary and thyme.
Tea tree oil promotes hair loss. Also, it nourishes and conditions your hair.
You can't directly apply essential oil on locks.
You require a carrier oil like coconut oil or almond oil to create a blend for application.
We all are not same and what it works for one person, it's not necessary that it'll work for the other too.
Just because the product is highly recommended or advertised, it does not mean that it is the right one. So be very sure before you try an oil out.
Also, for those people who are eagerly looking out to add hair oiling to your hair care regimen, there are plenty of natural oils that hair oils that will help you to combat dryness, fizziness, and even dandruff.
Check out hair oiling benefits right here!
3.

Anti-thinning shampoo
These shampoos mainly function in two different ways.
Firstly, it increases your hair volume making your locks seem denser and thick. This is specifically beneficial for people with naturally fine hair.
Such hair products comprise vitamins and amino acids. This promotes scalp hygiene and health.
Regular application can provide visible results in a significant period. It's best to receive a prescription from your health care provider.
4.

Multivitamins
Healthy hair is related to your overall health.
Any kind of nutrient deficiency or eating disorder directly reflects on your hair.
Not only it reduces conditioning to already present but may pause the production of newer follicles.
Tests help in the diagnosis of potential nutrient deficiency. Based on the results, your healthcare provider may recommend multivitamins intake.
Healthy hair flourishes on an adequate supply of nutrients like iron, folic acid, and zinc from your diet.
However, if your diet supplies sufficient nutrients, you don't need multivitamins. Taking them in the situation may harm your hair.
5.

Folic acid supplements
It's a kind of B vitamin necessary for the generation of new cells.
Actually, folic acids promote follicles to develop new hair in balding areas.
Compared to multivitamins, there is sufficient evidence backing folic acid benefiting hair.
6.

Biotin
The water-soluble nutrient, vitamin B7, is naturally present in foods like lentils, nuts, and the liver.
Having a balanced diet supplies you with enough biotin. Still, supplementation of biotin has been popular over the years for its promising hair growth-boosting effects.
The nutrient breaks down enzymes essential for boosting hair health.
However, with a lack of evidence, we can't strongly affirm the effects. It's best not to have biotin along with Vitamin B5 supplements.
They can reduce each other's efficiency.
7.

Omega-3 and Omega-6 Fatty Acids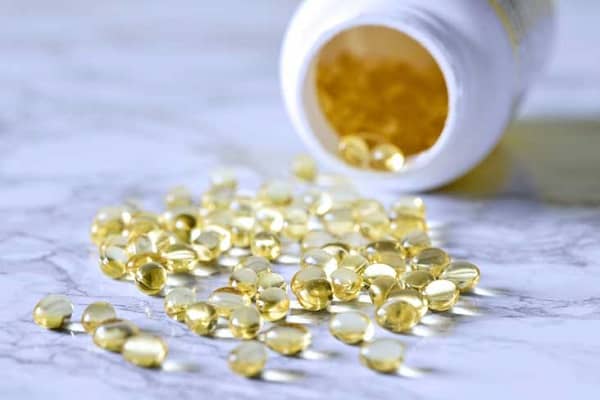 The essential fatty acids, Omega-3, and omega-6 fatty acids aren't produced in the human body. Thus, you need to have it through diet.
Omega-3 helps fight inflammation and various underlying health condition. This includes premature hair loss because of inflammation.
On the other hand, omega-6 is key to good skin and scalp health.
Plant-based oils are the main sources of receiving omega-6 whereas omega-3 fatty acids are accessible through fish.
If your diet doesn't involve these foods, ask your doctors to prescribe their supplement form.
8.

Minoxidil
It is a hair loss treatment having the approval of the FDA. You can directly apply it as an over-the-counter product.
It treats your balding spots to promote hair growth. Moreover, the product is available in liquid or foam form. Pick either as per your preferences and comfort.
For maximum benefit, experts recommend its consistent usage for 16 weeks.
However, it has new side effects like scalp irritation and unwanted hair growth on the face and neck.
BEST RECOMMENDATION: –
Using a hair growth supplement is one of the best ways to use minoxidil in an effective manner.
Based on various studies, Provillus hair formula is made using and FDA approved hair regrowth ingredients that contains 5% Minoxidil which is very essential for the well being of your hair follicles.
Provillus hair formula is available for men and women which differs in terms of chemical content.
Give this product a try and witness the results by yourself.
Order Now From Official Website >>

  Male | Female
9.

Spironolactone
Spironolactone (Aldactone) enters prescription of hair thinning related to androgen hormone.
Technically, it's a water pill, Aldactone is an anti-androgen as well.
In females, the medicine helps treat hair thinning and hair loss because of hormone imbalance. Before usage, a blood test is necessary to determine the requirement.
10.

Finasteride
Finasteride (Propecia) is another medicine for hair loss. Unlike over-the-counter treatments like minoxidil, Propecia is available in supplement form for men.
Actually, the supplement isn't for females due to intense side effects. The recommendation specifically goes for pregnant or nursing women.
11.

Corticosteroids
Another treatment for thinning hair on top of head female is Corticosteroids.
The medicine is applicable for hair thinning or loss related to underlying inflammation.
A variety of inflammatory conditions can instigate hair loss.
12.

At-home laser therapy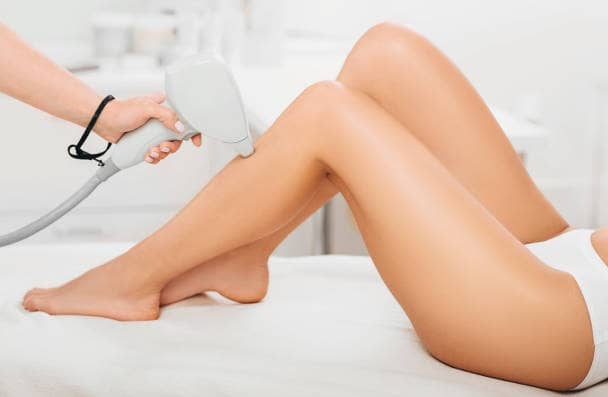 Laser treatment is employed by dermatologists and other skin experts.
At-home laser therapy can help in female pattern baldness in 20s.
Not only it promotes hair growth but makes your hair denser and thicker. However, it may take a couple of months to show noteworthy results.
The main cons of at-home laser therapy are the expense. These tools are available for a couple of hundreds of dollars.
The risk is that they may not work. So, before buying one consult with your healthcare provider to make such an investment.
These were some of the best hair loss treatment for females.
Whatever is the reason behind hair loss, you can find a suitable treatment above. You can employ natural remedies with no second thought.
When it comes to supplements and long-term treatment, we recommend consultation with your doctor. They can provide the best assistance for individual cases of Hair Thinning in Females.
At last, we are leaving with our summed-up review on hair loss in females. Do have a look for an overview.
Final Thoughts
Hair loss and hair thinning are individualized. No two people have the same length of hair loss.
You can yourself determine when hair loss is exceeding the limits.
In such cases, you need to look for the hair thinning in females cause in the first place. Later on, identify the right hair thinning in female remedy.
While the above-shared tips and tricks can do wonders, you can still take a step further.
Consult with your healthcare provider about your hair health.
Based on the potential underlying causes, he may prescribe tests. Their results will conclude the effective hair loss in females treatment.
For more such exciting information, check out our other blogs.