When Is the Best Time to Take Probiotics for Maximum Effectiveness?
Allen Hicks
Get the Most Out of Probiotic and How to Take them Correctly?
Probiotics can advance your digestive functions. However, you need to know when is the best time to take probiotics?
Probiotic intake at the right time can elevate your gut health to the next level.
Probiotics are good gut bacteria present in our stomach. Digestive issues can reduce their number affecting the gut microbiome.
Thus, probiotic consumption can help improve your gut microbiome. Ultimately, advancing your digestive functions and overall health.
Such health and nutritional goal can only be achieved if you know when is the best time to take a probiotic supplement.
Taking probiotics at the right time maintains a greater number of the microbes in the stomach. The more they are the more your digestion will work well.
So, let's find out what's the best time of day to take probiotics…
When Is the Best Time to Take Probiotics?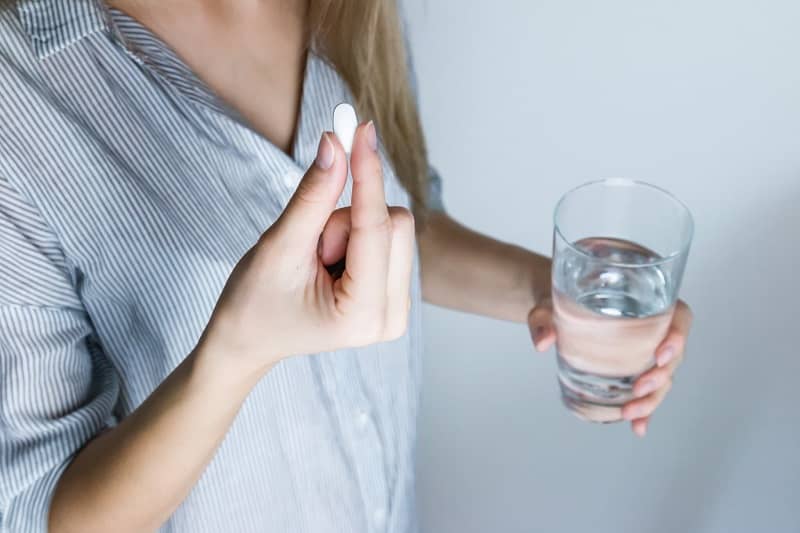 Probiotics are live microorganisms in your body helping to maintain the presence of good microbes in the body.
Still, the supplement will provide maximum benefits only when you have a balanced microbiome.
So, let's first know when should you take probiotics morning or night?
When Is The Best Time To Take Probiotics Morning Or Night?
Knowing what is the best time of day to take a probiotic can help you receive the maximum benefits of the supplement.
Getting the timing right depends on a lot of factors.
Types of probiotics,
possible side effects,
your goal, and
your daily routine.
Stomach acid can destroy the microbes even before they reach the intestines. This makes probiotics less effective.
This is why experts recommending taking probiotics in the morning. Obviously, it helps the supplement move from the stomach to the gut fast.
So, if you thinking is it best to take probiotics in the morning or at night, you have got the answer.
In the morning, the stomach is less acidic providing the supplement a better chance to reach the gut. Also, the time is easiest for daily routine.
Usually, the supplements are resident strains, transient strains, or a blend of both.
While resident strains inhabit the gut, transient strains are temporary and get excreted at the end of the digestive process.
In this case, you need to question again, should I take probiotics in the morning or at night?
For probiotics with transient bacteria, you need to have them at night.
The digestive process slows down at the night, letting the bacteria remain in your gut for longer getting you maximum benefits.
Some rare side effects are bloating. However, taking the supplement before bed reduces such symptoms.
In general, the effect alleviates in a few days.
Beginners should begin with short steps helping gut flora to flourish slowly.
You can split the pills, have half in the morning and the rest half in the night. This will help examine the response of your body to small doses. 
For people with digestive issues, the question still remains. When is a good time to take probiotics?
In such a case, experts recommend having probiotics with every meal regardless of the time.
You know when should you take probiotics in the morning or at night in different cases. However, there are other circumstances you need to consider as well.
Can You Take Probiotics On an Empty Stomach?
To receive the benefits of the supplement, it needs to survive stomach acids to reach the intestines.
The type of probiotics you take determines, whether you should have it empty stomach or with a meal.
Usually, taking them with food is best, i.e., having prebiotics before, during, or right after a meal. Still, you need to have clarity over when is the best time to take probiotics on empty stomach or with meals.
Food works as a buffer and protects the good bacteria until it enters the gut. A study of 2011 found healthy fatty meals best for such protection.
In contrast, having them empty stomach may lead to interaction with digestive enzymes damaging most of the microbes.
Some experts recommend drinking a glass of water 30 minutes prior to having probiotics on an empty stomach.
However, there is no sound evidence declaring the efficiency.
Whether should you take probiotics on an empty stomach or not is entirely your preference. Still, evidence suggests having them after a heavy meal degrades their efficiency.
Obviously, meals demand greater time for digestion.  Henceforth, this prolongs their interaction with stomach acids.
Evidently, if you ask us is it best to take probiotics on an empty stomach or not, we will choose the mid-way.
It's best to take probiotics with some light food. Particularly, you need to rely on healthy fats.
However, if you again question can you take a probiotic on an empty stomach, we will reply in affirmative.
Taking probiotics on an empty stomach isn't at all bad.
Still, we suggest avoiding having a heavy meal before you hit your probiotic shots.
How To Take Probiotics For Maximum Benefits?
The best time to take probiotic supplements is in the morning after you wake up.
You can have the supplement half an hour prior to having your meals with a glass of water.
This increases the survival chances of the good bacteria, once they enter your stomach.
Morning is the best time of day for probiotics.
When you are empty stomach your digestive tract is less active with no food. This makes your stomach less harsh for the good microbes.
Worst Time to Take Probiotics
Most people misunderstood when experts say to have probiotics right after a meal.
They don't recommend heavy meals loaded with dishes on a single plate. In fact, having probiotics directly after a meal is worst.
Simply, our digestive system works in full swing just after a meal. This makes the good bacteria interact with stomach acid. Eventually, most of the friendly microbes die out in the process.
A study discovered that having probiotics 30 min prior to a meal then 30 min after a meal have higher survival chances for probiotics.
In simple words, your stomach doesn't comply with probiotics if you have just had your meal.
Can I Take A Probiotic Before Bed?
Definitely, you can take the friendly bacteria before hitting the bed.
However, the best time to take probiotics before bed is a few hours after having your meal.
Also, the right time to take probiotics depends on the benefits you are looking forward to.
For instance, if you have sleeping issues, taking probiotics right before bed is best. Actually, it can help decimate liver Cirrhosis, which is linked to sleep issues and insomnia.
Certainly, in this situation, you know when is the best time to take a probiotic capsule.
However, the best time of day to take prebiotics for people with digestive issues varies. They should take the supplement in the morning.
How to Decide which  Time is Good to Take Probiotics?
Your diet can provide you sufficient probiotics necessary for proper nutrition.
Sometimes, you require a little boost due to health issues, traveling, course of antibiotics, or other problems.
In these situations, taking the good bacteria is a boon.
Here are the two crucial factors determining when is the best time of the day to take probiotics.
#1:

Why are you taking Probiotics?
Should I take probiotics on an empty stomach?
Or,
Should I take my probiotics in the morning or at night?
Almost everyone is struggling with such questions.
Nonetheless, you need to understand the probiotic best time to take vary upon your health goals.
#1: Digestive Issues
People with digestive issues most benefit from taking the supplement after their meals. This will help fight digestive problems like bloating or diarrhea effectively.
Also, your meals should be high in fat, in this case. Simply fat gives healthy bacteria greater chances to survive through your intestinal tracts.
#2: Sleeping Issues
If you are one of the insomniacs, the best time to take probiotics is right before hitting the bed.
Actually, there is a strong relationship between the gut and the liver. The latter is responsible for major sleeping issues.
Probiotics tend to calm your liver making your sleep problems vanish.
#3: Oral Issues
Some have probiotics to manage their oral health and sinus cavities. Actually, healthy bacteria prevent the bad bacteria from inhabiting the teeth, mouth, and gums.
So, when is the best time to take a prebiotic and probiotics in this case. Well, it's most suitable to take the supplement right before bed for maximum benefits.
Besides your reason behind taking probiotics, other factors play determining role in the perfect time for taking the good gut thing.
#2:

Your personal circadian rhythm matters
Gut bacteria impact your sleep cycle. Thus, you can take the supplement to heal an unhealthy digestive tract.
An imbalance in your gut microbiome can compromise your quality and quantity of sleep. So, it's necessary to maintain your gut health for quality sleep.
For early risers, morning is perfect for the dosages. For late owls, taking the supplement in the evening is most suitable.
Now, you can decide when is the best time to take probiotics?
It depends on your reason behind taking the supplement and your circadian rhythms.
Whatever is the best time to take probiotics before or after meals, empty stomach or full, night or the morning, you should know 3 keys to the right use of probiotics.
3 Universal Rules for Taking Probiotics
Probiotics can relieve gut problems while benefiting your overall health.
To a great extent, the effect depends on knowing when is the best time to take probiotics.
However, there are other rules related to the use of probiotics determining the final results.
Let's have a look at them…
#1.

Include more probiotics food in your diet.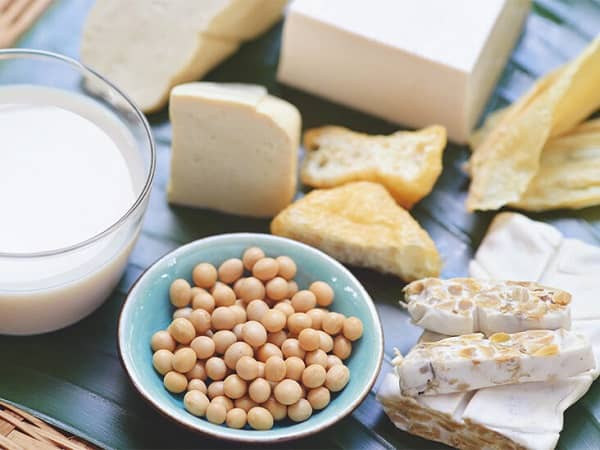 Nothing is best than getting probiotics straight from your diet. Try natural probiotics sources like Kimchi and yogurt.
Undoubtedly, these probiotics foods have been long in the diet in many counties.
Enough studies are available supporting their benefits and effectiveness.
These supplements boost your gut. Still, you can't exactly know which strains of bacteria are more beneficial.
Nonetheless, having probiotic food supplies a wide variety of good bacteria you require.
#2.

Have a probiotic with prebiotics.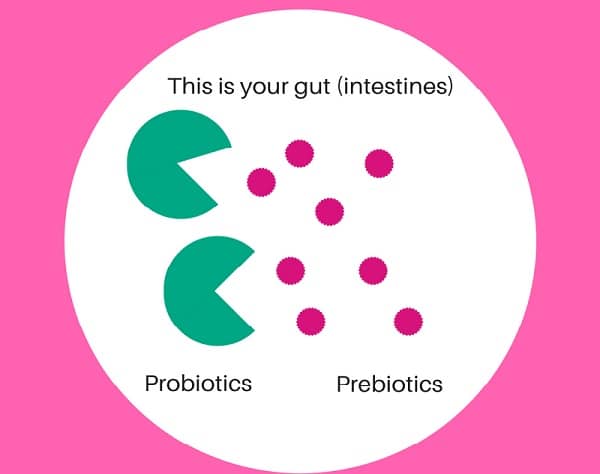 Prebiotics are different than probiotics. They work as food for probiotics.
In other words, they function as the fuel for the propagation of good bacteria. Obviously, probiotics are live microbes requiring energy to sustain and to functions.
When used together, prebiotics and probiotics are denoted as synbiotics.
These are a better and healthier option because the survival of probiotics through the intestinal tract is challenging.
Most often they can't make up to the lower intestine, which is necessary for maximum benefits.
The use of Synbiotics increases the chances of the good bacteria reaching the intestine alive and in good form. These are specifically best for conditions like IBS and diabetes. Thus, get a probiotic containing prebiotics.
3.

For good health, take probiotics right after your meal.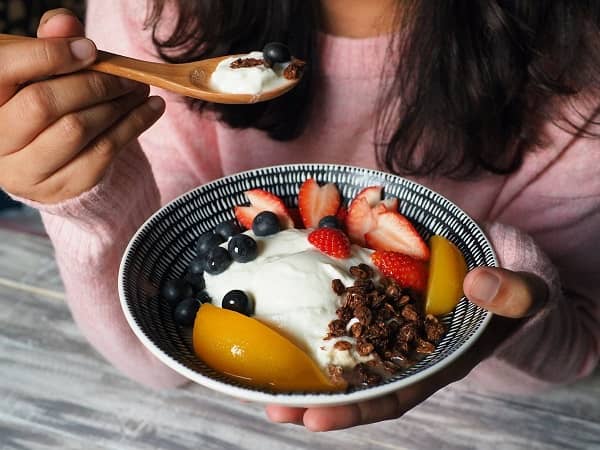 This will help the good bacteria reach the intestine by protecting them from stomach acids maintaining their efficacy.
Taking probiotics on an empty stomach when your digestive system is active is bad.
The stomach acid dilutes the enteric coating of the capsule destroying the delicate strains of bacteria. Eventually, following probiotics dosages become useless.
When you take the healthy bacteria right after eating, you create a buffering system.
This gave a better chance to the good microbes to pass through the digestive tract.
Besides protection, food in your stomach provides nourishment to the probiotics. This helps the microbes to survive, thrive, and grow.
This was a short guide on how to use probiotics in the right way. Following these tips will boost the effectiveness of good bacteria to a great extent. But, do you even need it?
Do I Need To Take Probiotics to Boost Overall Health?
Probiotics are generally beneficial for your overall health. However, it is more effective in maintaining good gut health, balancing the gut microbiome, nutrition, and vitamins.
Probiotics help fight off chronic ailments like IBS (irritable bowel syndrome. It can create common symptoms including bloating, pain, and stool issues with specific foods.
If you are having a hard time losing weight and dieting isn't working, probiotics may help. Studies have found it helpful in weight management.
Moreover, the strain of the friendly bacteria in the supplement has other perks. This includes strengthening immunity and digestive processes.
Now, the use of the supplement pops up other questions than when is the best time to take probiotics.
Let's have a look at them.
How Often Should I Be Taking Probiotics?
You should take the supplement daily.
Your body requires a steady supply of good bacteria to maintain good gut health.
Some may encounter diarrhea in a few initial days when taking probiotics.
With regular use, your body adapts to the changes and shows positive responses.
The main reason behind the use of probiotics is to maintain good gut health by balancing out bad bacteria and even lowering their level.
This can only be possible with a regular and uniform intake of probiotics.
NOTE
Take the supplement in moderate quantity according to the prescription. Also, a healthy diet having lots of probiotic food can maximize the benefits.
Is It Okay To Take Probiotic Every Day?
As said, you can take probiotics daily. Specifically, the recommendation goes with people having GI problems or an imbalanced gut microbiome.
Nonetheless, people with good gut health should avoid using the supplement. It won't benefit them with impressive results.
Simply the supplement boosts your bad gut with a well-functioning microbiome.
The good gut improves digestive processes and reverses GI problems.
If you don't have any health issues, taking probiotics daily isn't worth it. As it won't offer any noteworthy benefit.
How Long Do Probiotics Take To Work?
The different probiotic supplements take different times to work varying with the responses of your body and your gut.
In general, probiotics may work within 30-60 minutes in healthy adults.
Considering you take the supplement at the best time, you have a well-functioning digestive system and you haven't eaten anything recently, probiotics should start their job within the first hour.
How Much Probiotic Should I Take?
You should have somewhere between 1 billion and 10 billion CFU (colony forming units) daily.
There isn't a universal consensus on the daily recommended amount.
Some supplements have a stronger design. Some studies show taking doses of 20 billion CFU or higher delivers maximum advantages.
For vegans, the best probiotic-rich foods such as Miso, Tempeh, and Kimchi. In fact, these natural and organic food sources are best for receiving maximum probiotics.
When it comes to knowing when is the best time to take probiotics, several other questions hover over you.
In this blog, we have tried our hardest to answer most of the related inquiries. At last, let's sum up our findings.
The Final Thoughts: Timing Your Probiotics
Probiotics are different than regular vitamins and nutrients pills.
These small pills have live microbes in them. If taken incorrectly, they will die out even before reaching your intestine.
So, knowing when is the best time to take probiotics is necessary.
Here's a bit of help!
Digestive Issues: Take probiotics right after your meals having healthy fats.
Sleeping Issues: Take probiotics before you hit the sack.
Oral Issues: Take probiotics right before you hit the bed.
Whether you want general health benefits, mental health boosts, better sleep pattern, good gut health, or weight management, probiotics are for you.
So, what's the right time to take probiotics for your health benefits? Tell us in the comment section right away!