Allen Hicks
 

One Of The Most Popular Diet Trend Taking Over The U.S
Sirtfood diet can shred 7 pounds in 7 days. Are sirtfood diet weight loss results true or another hoax? Let's find out.
Today's generation is highly fascinated by weight loss. This is why we keep on reading out completely new diet plans.
In the series of keto, intermittent, and fleet of other diet programs, another name has joined.
Our indication is toward sirtfood diet plan!
Is the diet plan really effective in making weight loss work for you?
Or, it's like any other trend to fade quickly. It's a bit doubtful.
To find the truth let's roll out our detailed investigation on sirtfood diet weight loss results.
What is the Sirtfood Diet?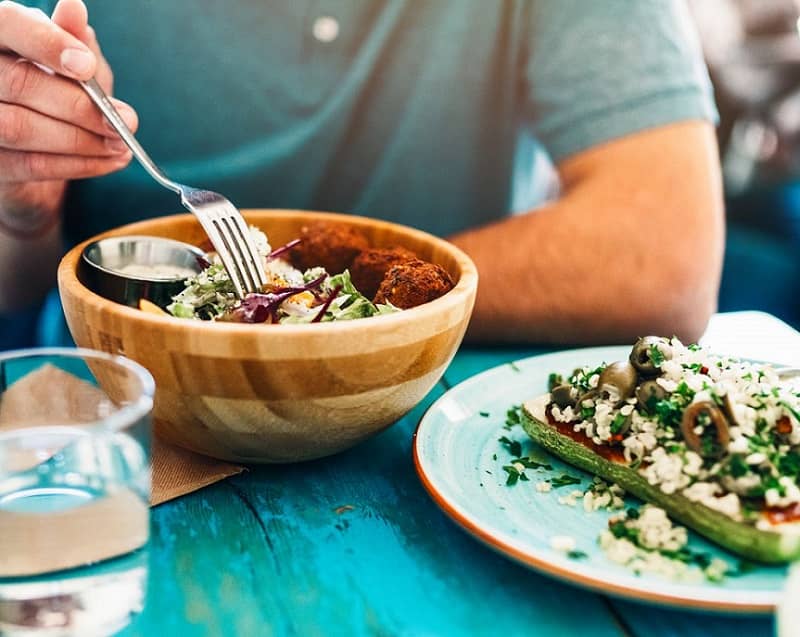 The sirtfood diet is the latest weight-loss trend.
Recently, it's acquired popularity among celebs and non-celebs. The whole weight loss community seems to be taken by it.
But, why?
The all-new diet plans give you the liberty to have chocolate and even red wine. No doubt, why it has gone so popular in a short while.
However, it's known more for its signature green juices, one of the primary sirtfood diet recipes.
Some claim the ability of the diet plant in preventing diseases, weight loss, weight management, and quick fat burning.
What's the true picture of sirtfood diet weight loss results?
To understand that, firstly, we have to dig into the diet plan in detail.
Sirtfood Diet Plan—What Food It Includes?
The main goal of the diet plan is to obtain a specific group of proteins, sirtuins. Sirtuin protein foods promote metabolic processes while alleviating inflammation.
A sirtfood diet 7 day plan can include several options.
Still, the main Sirtfood Diet foods favoring weight loss are:
Blueberries
Strawberries
Medjool dates
Kale
Onions
Parsley
Arugula
Soy
Extra virgin olive oil
Coffee
Red wine
Dark chocolate
Matcha green tea
Capers
Lovage
Walnuts
Turmeric
Buckwheat
Red chicory
Green juices
Bird's eye chili
These are the top 20 sirtfoods and green juices to include in your diet.
The list of foods high in sirtuins shrinks your calorie intake while inducing metabolism for weight loss.
Of course, the amazing sirtfood diet weight loss results begin with the involvement of the food items mentioned.
By switching to these options, you can begin sirtfood diet for weight loss.
Sirtfood Diet Benefits—What To Expect?
Like every diet plan, the week 1 sirtfood diet plan and further induces weight loss naturally.
Nonetheless, the diet involves some unique way of eating resulting in unbelievable weight loss.
Whether you consume 1,000 calories of kale, 1,000 calories of tacos, or 1,000 calories of other diet sirtfood menu, you will lose 1,000 calories a day.
Experts suggest more intense calorie restriction can result in better weight loss.
For someone with a daily calorie consumption of 2,000 to 2,200, a small reduction can be helpful.
For instance, they can lessen their calorie consumption to 1,500. Still, it would be a working weight loss strategy for sirtfood diet weight loss.
How to Follow the Sirtfood Diet Plan?
The diet plan involves two phases and a period of 3 weeks in total.
After the completion of the period, you can continue with the diet program. Instead, you can add a few sirtfood diets to your regular eating schedule to continue the benefits.
For recipes, you can look into "The Sirtfood Diet" book available online.
The menu sirtfood diet only includes the top 20 sirtfood mentioned. There are no additional ingredients to incorporate into your diet.
Nonetheless, the foods are easy to find and recipes are easy to prepare.
The three signature ingredients sirtfood phase 1 and 2 are matcha green tea powder, lovage, and buckwheat.
Indeed, these may be a bit expensive and difficult to get.
A huge part of the sirtfood diet plan is the green juice recipe. You need to prepare these, one to three times a day.
Actually, it requires a juicer, instead of a blender and a kitchen scale. The recipe for sirtfood smoothies or green juice is
Sirtfood Green Juice
75g (2.5 ounces) kale
30g (1 ounce) arugula (rocket)
2 celery sticks
5g parsley
half a lemon
half a green apple
1 cm (0.5 inches) ginger
half a teaspoon matcha green tea
You have to juice all constituents except green tea powder and lemon.
Pour the mix into a glass. Now, squeeze the lemon to add its juice.
Mix the green tea powder into the blend to stir them together.
Sirtfood Diet Phase 1
The first phase goes for 7 days straight. Indeed, this requires calorie restriction and green juice in abundance.
Actually, sirtfood diet plan week 1 promote your weight loss program. In fact, it claims to trim out fats by 7 pounds (3.2 kg) in 7 days.
For the first 3 days, you have to remain on a reduced calorie intake of 1,000 calories.
You have to drink three juices a day along with one meal prepared from the sirt foods top 20.
You can try different recipes daily by exploring the internet.
For instance, you can try the sirtfood omelet, miso-glazed tofu, or buckwheat noodles with shrimp stir-fry.
On day 4–7 of sirtfood diet week 1, your calorie consumption can range up to 1,500.
This involves two green juices daily and two more sirtfood-rich meals. You can explore recipes available on the internet.
Sirtfood Diet Phase 2
The period goes for 2 weeks straight.
The maintenance phase helps continue your weight loss in progress at a slower pace. Indeed, this time you don't have any calorie limit to comply with.
You can rely on three sirtfood-rich meals and one green juice daily.
For recipes, you can explore online fitting your taste and flavor.
After the Sirtfood Diet
After achieving your weight loss, you can take a break.
Also, you can repeat the two phases as per your preference for further weight loss.
Still, we recommend you to continue your diet involving the food of the diet plan. This leads to the amazing sirtfood diet results.
You can try the different food mentioned in the blog. Or, you can try other recipes of meals rich in sirt foods for better results.
This includes drinking green juice every day.
In other words, sirtfood isn't a diet but a lifestyle aiding your long-term weight management goals.
Obviously, only such consistent commitment leads to sirtfood diet weight loss results.  You require to comply with the basics to make your weight loss work.
Sirtfood Diet Weight Loss Results and Analysis
The sirtfood diet isn't the only weight loss program in the fitness community.
Of course, we are aware of many such popular weight loss diet plans. People even look for sirtfood diet vs keto diet reviews.
One thing that we are sure of about this diet program is its quick weight loss. If you desire intense weight loss in a short while, nothing can work better than sirtfood eating plans.
It involves two different phases, with different calorie restrictions, and different diets.
In fact, it allows only specific sirtfood meals and green juices.
For sirtfood diet week 1 or phase 1, you have to drink green juice three times a day along with a sirt food meal.
Next, you enter the sirtfood phase 2. The period ranges for 2 more weeks with a little relaxation on calorie restriction.
Earlier, you had to keep up top 1000 calories a day. In contrast, the phase involves a calorie consumption of 1500 daily.
The diet involves the same green juice, but twice a day. You can have two sirtfood rich meals.
The relaxation does slow down weight loss but still contributes to weight management. Post completion of your diet, you don't have to get back on your previous eating habit.
Indeed, your new diet should have some inspiration from the sirtuin activators food list.
Obviously, the sirtfood lifestyle helps in maintaining your weight loss in the long run. So, the sirtfood rich meals and green juices become part of your regular diet.
Weight Loss Require More than Sirt food Diet!
Most think only complying with the eating habits contributes to sirtfood diet weight loss results.
When actually, it's the calorie restriction helping your entire weight loss program, which primarily relies on physical activities.
Indeed, sirtfood diet before and after results stress on this point. Most successful results gave credit to the workout only.
They find the diet plan helping them remaining calorie deficient.
Obviously, it is a crucial part of a successful weight loss program.
As per the feedbacks available to us, we find it scientific. In case, you are mistaken that sirtfood diet plan only can help lose weight, you are wrong.
It's just a part of a successful weight loss program.
Nonetheless, we can't deny the fact that the diet plan has contributed to numerous successful transformations. Celebs, non-celebs, and fitness freaks, everyone has benefited from the eating program.
Next, let's have a clearer perspective on sirt diet before and after results.
Sirtfood Diet Before and After Pictures are Crazy
Sirtfood before and after results aren't crazy for the weight loss transformation, but the short period it yields the results.
In a month, you can expect impossible weight loss.
For instance, imagine losing 7 pounds in a week, i.e., only days. Indeed, this sounds unrealistic, it has become reality for many.
The claims made by the sirtfood diet experts are skeptical for sure.
The real Sirtfood Diet Before and After Pictures can provide clarity!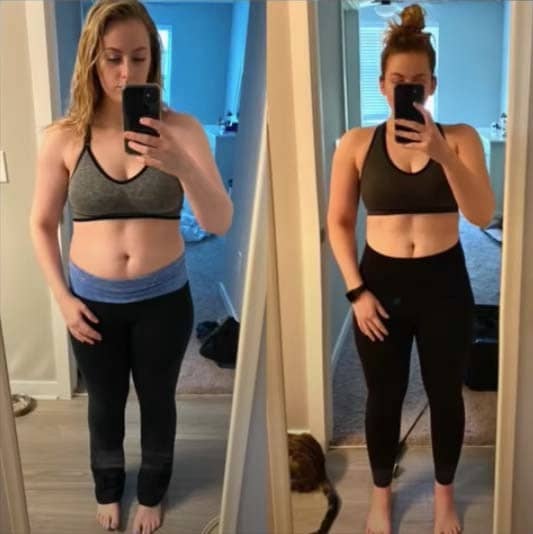 Sirtfood Diet Before and After Pictures are unbelievable.
Who can have expected such weight loss transformation, in such a short period?
However, the eating program has its distinct features.
With intense calorie restriction and specialized feeling and satisfying foods and ingredients, it makes weight loss quicker.
While the drinks involve ingredients known for direct appetite-suppressing effects.
The sirtfood rich meals expand in your stomach to keep you fuller for longer than normal. This is how the diet plan contributes to the surprising sirtfood diet weight loss results. This raises numerous exciting questions.
Experts on Sirtfoods: The New Superfoods?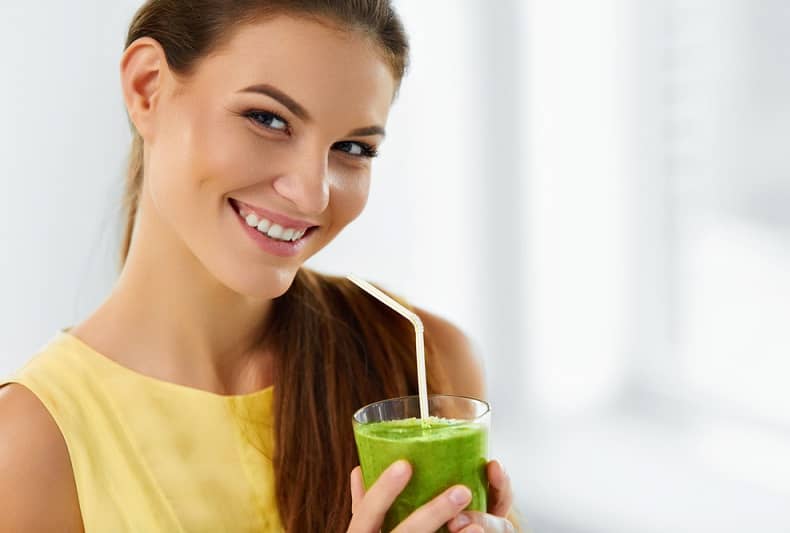 Sirtfoods are definitely good for you. Usually, the diet involves nutrients rich food, and beneficial ingredients.
Even studies have found several sirtfoods having different health benefits.
For instance, having a regulated quantity of dark chocolate with high cocoa is beneficial. Not only it can reduce inflammation, but reduces the possible risk of cardiac ailments.
Drinking green tea lessens the risk of diabetes and stroke. Meanwhile, beverage helps maintain low blood pressure level.
The other sirtfood ingredient, turmeric, has anti-inflammatory effects. This helps your different body process.
Meanwhile, it helps guard against chronic, inflammation-related diseases.
These aren't the few ingredients mentioned here. Even other sirtfoods have different advantages for your overall health.
More studies are required to establish the benefit of increasing sirtuin protein levels. The evidence available currently is preliminary.
So far animals and cells lines studies have put forth promising outcomes.
For instance, a study investigated the effects of specific sirtuin proteins on yeast, worms, and mice. The researcher found a positive outcome. In fact, the elevated consumption of specific proteins increased their lifespan in general.
When you are fasting or following calorie restriction, the sirtuin protein stimulates your body to burn more fat for energy.
Consequently, it improves your insulin sensitivity.
Research in mice found elevated sirtuin levels promoting fat loss.
Other pieces of evidence show how the protein helps in reducing inflammation. It also stops the development of tumors, slows down the growth of cardiac ailments, and Alzheimer's diseases.
The latest studies in human cells and mice present positive results. Still, we require human studies to establish the real-time benefits of increasing sirtuin levels through a specialized diet.
Whether elevating sirtuin protein levels slow down some disease growth or help weight loss is unknown. Currently, many studies are underway to examine the impact of greater sirtuin levels in the body.
The human studies will clear our understanding of the effect of the sirtfood diet. Also, this will help us comprehend how sirtuin foods help in weight loss.
Typically, sirtfoods are healthy eating options. Still, the scientific evidence available isn't satisfactory.
The exact impact of sirtuin levels on human health is unknown.
The experiences of people can understand if it's a healthy and sustainable weight loss program.
Is Sirtfood Diet Plan Healthy And Sustainable?
The sirt food and meals are healthy eating choices in general.
They contain impressive antioxidant or anti-inflammatory properties making them suitable for your meals.
Still, having only a few specific healthy foods can't supply the necessary nutritional requirements of the human body.
In general, the diet is unreasonably restrictive. Not everyone will be comfortable with such a diet plan. We don't have proven unique health benefits of the program over other diet plans.
The directed 1,000 calories a day isn't recommended.
It may require medical supervision to prevent health hazards. Even the sirtfood diet phase 2 involving 1,500 calories per day is unnecessarily restrictive.
The eating habit involves drinking around three green juices daily.
Though juices supply enough vitamins and minerals, they load you with sugar. Also, they contain negligible healthy fiber present in whole fruits and veggies.
Sipping juices, the whole day is bad for your teeth and blood sugar levels. The restrictive diet limits your calories and food choices.
This restricts a good amount of protein, vitamins, and minerals from your plate
For instance, the daily recommended amount of protein ranges between 2- and 6 1/2-ounce equivalents.
The amount varies depending on several factors.
Sex: male or female
Age
Activeness Level
Due to the excessive calorie restriction and less food choice, it's tough to comply with the diet program for 3 weeks straight.
The sirtfood diet does promote your health. Still, the risk can't be denied with the specificity of the diet plan.
Sirtfood Diet Side Effects | The Risks Involved
The diet won't be damaging as you eat fewer calories continuing for the short term.
However, people who aren't used to having lesser calorie during day hours may have some trouble.
They may face
nausea,
fatigue,
impaired mental focus, and
headaches.
Besides, you have some um, unpleasant bowel movements. This is because the sirtfood diet plan doesn't involve sufficient fiber in your plate.
You may also get bad breath, a sirtfood side effect, due to insufficient food consumption.
All in all, the eating program hasn't had a major impact on the health process. If you are finding it tough to comply with the diet program, stop it immediately.
Our overview of the new diet plan ends here. At last, we've shared an overview of sirtfood diet weight loss results.
Do have a looked for a summed-up analysis!
Final Thoughts
The sirtfood diet is definitely a combination of healthy foods. However, it doesn't portray healthy eating habits.
Most importantly, its concept and health benefits are based on preliminary studies. We don't have anything strong to assert its effectiveness.
Though addition some sirtfood diet isn't a bit mad. Even so, they may aid your different health benefits, but the calorie restriction is too much. Also, we can't ignore the expenses with the diet plan.
If you want to try the diet plan, you can go ahead, but do take care of yourself.
Never put too much strain on yourself due to the tough rules of the diet program.
Was the article helpful? Share with your friends.